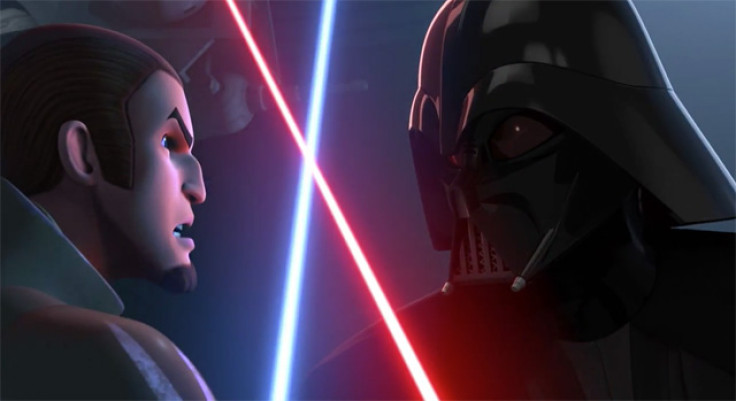 Star Wars Rebels' season 2 trailer, which was revealed at the Star Wars Celebration in Anaheim, teases a lot of the adventure that lays ahead for the Rebels' team.
In the Star Wars Rebels season 1 finale, the Inquisitor was destroyed and Fulcrum was revealed to be Ahsoka Tano. But a new villain was on the rise: Darth Vader.
According to Rebels Report, the upcoming season will feature 22 episodes. The two-hour premiere episode, The Siege of Lothal, will air this fall on Disney XD.
Here are a few things that have been announced at the Star Wars Celebration panel.
The season two sneak peek shows the return of Darth Vader, who will make lives of Ezra, Hera, Kanan, Sabine and Zeb difficult.
Vader, voiced by James Earl Jones, who voiced Vader in the original Star Wars trilogy, is set to be the primary antagonist for season two after the Inquisitor's death in season one.
According to some reports, one of the show's recurring characters will die.
In the trailer, Freddie Prinze's character Kanan Jarrus is seen in a fierce battle with Darth Vader, and by the looks of it, his character might die.
In an extended fight scene, Kanan is defeated by Vader, but Ezra jumps in to fight, but is whisked away by the former Anakin Skywalker.
Vader tells Ezra, " Your master has deceived you into believing you can become a Jedi," as the promo ends with the young Jedi's life hanging in the balance.
The questions remains, who will die?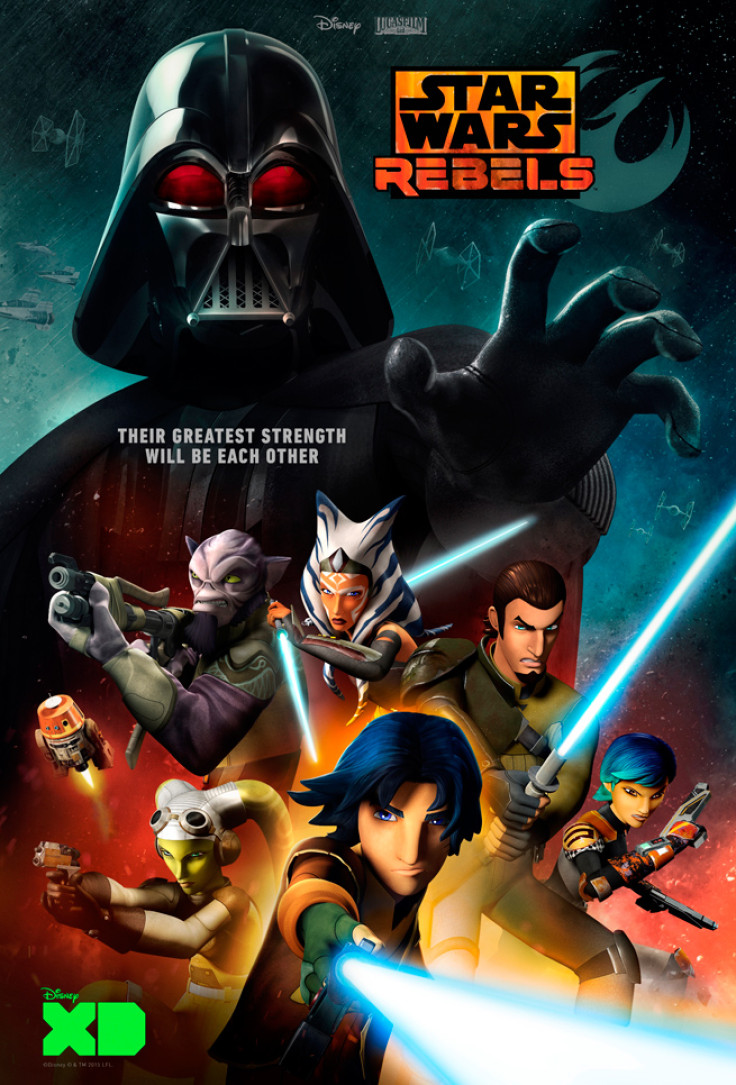 Producer Dave Filoni told Digital Spy that he spoke with Star Wars director George Lucas about bringing Ahsoka into the Rebels series, with the request that the character battled with Darth Vader at some point.
Elaborating on the Darth Vader and Ahsoka fight, Filoni said: "It's part of the story that we want to tell you."
Han Solo in Rebels
There are rumours that Han Solo will make his appearance in the Star Wars Rebel's upcoming season.
According to a report in The Bearded Trio "It's not concrete yet, but he is in talks to do a cameo of Han Solo in season 2."
Han Solo was involved in the Rebel Alliance which opposes the Galactic Empire in the original Star Wars series, and his appearance to help the rebels Kanan and Ezra is a possibility, especially when Darth Vader is around.
According to their source when asked about who will voice the character. Fans think that Harrison Ford is pegged, but is not confirmed.