Most of Hollywood's A-Listers have not shied away from criticising US President Donald Trump and after an inauguration ceremony that lacked star appeal; the same can be expected of the upcoming White House Correspondents' Dinner. Following waging a war with the media and signing controversial executive orders, a number of prominent journalists and celebrities have decided to skip the premier event on 29 April.
Trump's team has not been able to lock down on a host for the evening and are still awaiting RSVPs. "It's going to be a very different event and a very different crowd," Elizabeth Thorp, editor of female-driven digital comedy channel PYPO told The Hollywood Reporter. "All around town the buzz is, there is no buzz."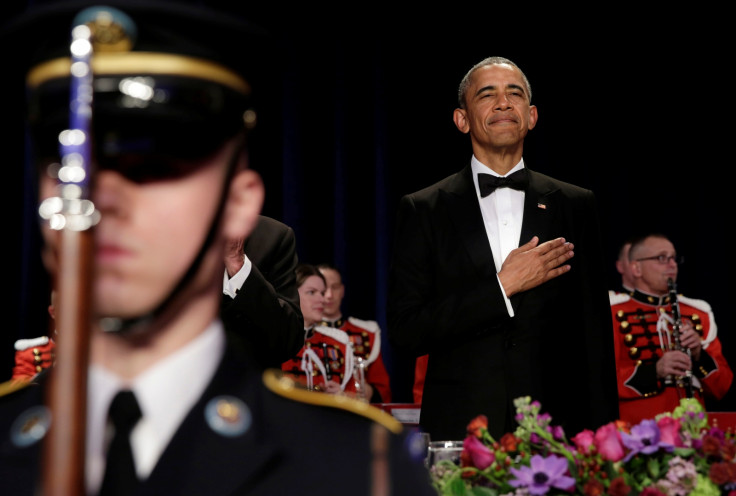 MSNBC, which hosts an annual after party has yet to decide on this year's plans and TV production company Funny or Die, has also not confirmed its Friday night kickoff party as yet. Vanity Fair and The New Yorker have opted to give the event a miss.
"There will be minimal celebrities in that room," a Washington media executive said. "It's going to be difficult to get any talent to be there."
The cast of House Of Cards, Veep, and Scandal who became a fixture at President Obama's WHCD parties have also decided to keep away. Full Frontal host Samantha Bee is taking her protest one step further and will be hosting an alternative event – Not the White House Correspondents' Dinner – the proceeds of which will be donated to the Committee to Protect Journalists.
However, Larry Wilmore, 2016's comedic headliner, believes this year's event offers a big opportunity to those who have an issue with the new administration. "If you really are against everything that comes out of Trump's mouth — or his fingers, if he's tweeting — what an opportunity to let that be known in a very funny and creative way," he said.
"You want to be respectful of the office but, my goodness, this would be the year to absolutely take that [invite] if you were asked."
Despite their show hosts numerous Trump roasts, CBS News and The Atlantic have decided to go ahead with hosting their pre-dinner cocktail party. "As a member of the WHCA, CBS News is firmly committed to supporting the organisation," CBS News vice president and Washington bureau chief Christopher Isham said in a statement to THR.
"The dinner is a celebration of the first amendment and the role of a strong and independent press and has taken place for the past 89 years under both Democratic and Republican administrations. We see no reason for that to stop now."