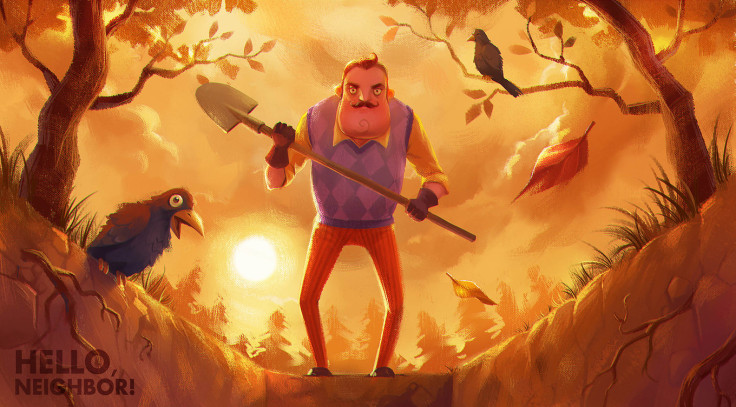 Publisher Tiny Build and developer Dynamic Pixels have announced a new horror stealth game, Hello Neighbor, tasks players with sneaking into a creepy neighbour's house to uncover their dark secrets.
Players sneak into the neighbour's house to investigate and discover clues to uncover the sinister secrets he's likely hiding in his basement. While rummaging through the house, players soon find that they're not alone, and must distract the mustachioed neighbour long enough to complete the mission.
According to Tiny Build, the game uses an advanced, iterative AI system that allows the neighbour to anticipate play styles and counter moves with booby traps laid throughout the house, ramping up the game's tension without the need for jump scares.
Described as a "first-person tactical puzzler" with "sandbox style gameplay", the game's Steam page reads: "Really enjoying climbing through that backyard window? Expect a bear trap there. Sneaking through the front door? There'll be cameras there soon. Trying to escape? The Neighbor will find a shortcut and catch you."
If caught, players will soon discover that their not-so-friendly neighbour has some disturbing consequences in store for them.
Although most of the snooping will take place within the neighbour's house, the developer is aiming for at least 10 hours of gameplay including story-driven levels to take players beyond the small town neighbourhood.
"How well do you know those living next door?" the developer writes. "Welcome to the world where you'll have to save someone... or yourself."
Hello Neighbor is expected to release in summer 2017 for PC. In the meantime, players interested in trying out the game earlier can can register for an alpha.