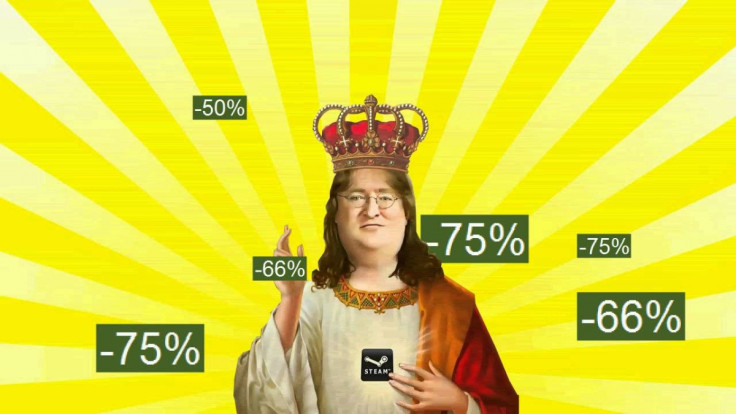 Steam doesn't really do Black Friday, but it's certainly no coincidence that its latest sale has started just a couple of days before the biggest shopping day of the year. This year's Steam Autumn Sale is now under way.
Steam sales are famous for their huge range of discounts and the size of those discounts. Many games, both indies and classics from yesteryear, are made available for only a few quid a pop and there are also discounts of more recent releases.
Here are some of the top deals available as the sale gets under way...
Grand Theft Auto 5 - £23.99 - 40% off
The Witcher 3: Wild Hunt - £24.99 - 50% off
Call of Duty: Black Ops 3 - £33.19 - 17% off
Rocket League - £10.49 - 30% off
Cities: Skylines - £11.49 - 50% off
ARK: Survival Evolved - £13.79 - 40% off
Elite Dangerous - £9.89 - 67% off
Ori and the Blind Forest - £8.99 - 40% off
Fallout New Vegas: Ultimate Edition - £5.09 - 66% Off (+ rest of Fallout series, not including Fallout 4)
Tom Clancy games including Rainbow Six 3, Vegas, Vegas 2, Splinter Cell: Chaos Theory and Splinter Cell: Blacklist - all 50% off
Further discounts are expected over the next few days as Steam continues to hoover up the hard-earned cash of PC gamers around the world. The sale is being called the Exploration Sale and ends on Tuesday 1 December at 6pm GMT.