Steam encouraging developers to use real screenshots following No Man's Sky debacle
Advertising Standards Authority investigation leads Steam to change developer guidelines.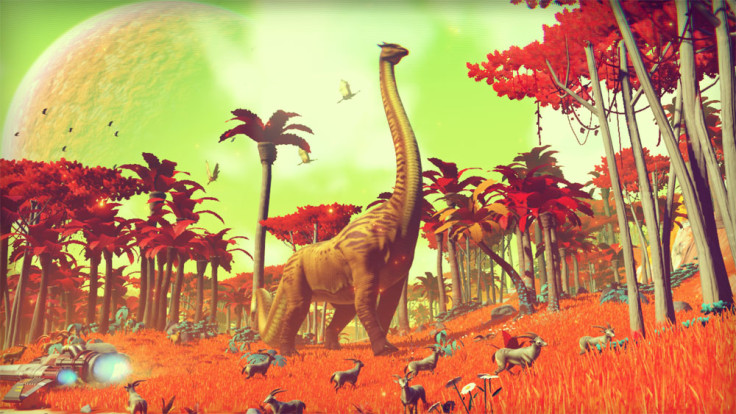 Steam has introduced a new policy banning the use of screenshots that don't represent the final game on product listings for the games it sells. The new policy follows the Advertising Standards Authority's (ASA) decision to investigate Man's Sky for false alleged advertising.
The ban on so-called "bullshots" was introduced in new guidelines posted to developers on Steamworks. The post was then shared with Polygon. In it, Steam says all games must use in-game screenshots on its product pages by the time the next major store update goes live.
"We haven't been super crisp on guidelines for screenshots in the past, so we'd like to take this opportunity to clarify some rules in this space," wrote Alden Kroll, a Valve UI designer.
"When the 'screenshot' section of a store page is used for images other than screenshots that depict the game, it can make it harder for customers to understand what the product is that they are looking at."
This also means Steam wants developers and publishers to prioritise genuine screenshots over artwork when promoting their games on the storefront. As an example, Steam showed changes made to the listing for Dota 2, a game developed by Valve, the company that owns and runs Steam.
Kroll did say, however, that Steam wouldn't be checking every single screenshot uploaded by developers to advertise the thousands of games that are sold through the service each year. The new policy is more to encourage developers to "show customers what your game is actually like to play".
The decision is a reaction to the recent furore surrounding Hello Games' sci-fi exploration game No Man's Sky – which many accused of false advertising stemming from broken developer promises, poor communication and the use of two-year-old marketing materials to sell the game.
Complaints led the ASA to launch an investigation into the game, with a particular focus on its Steam page, where these materials, which depicted features that were not in the final product, were being used.
For all the latest video game news follow us on Twitter @IBTGamesUK.
© Copyright IBTimes 2023. All rights reserved.