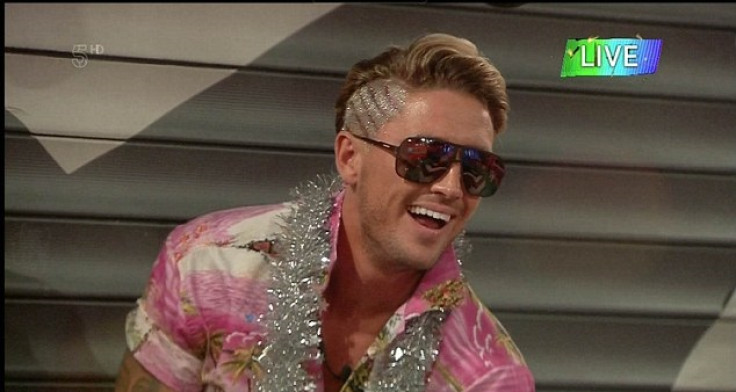 The winner of Celebrity Big Brother 2016 is Stephen Bear. The reality TV personality from Walthamstow went from being the most reviled housemate to the winner of the TV series.
Leaving the house dressed in a pink beach shirt with tinsel wrapped around his neck and matching silver hair, Bear ran around the living area screaming with joy urging the audience to chant 'winner' and repeatedly said 'told ya' as he basked in the attention.
Speaking after the announcement The Ex on the Beach star displayed his customary cocksure confidence. "I feel great. Once you get to know me why wouldn't you pick me. I'm a nice guy," he told CBB host Emma Willis. "When you believe that you are going to win something you are going to win, it's a mind-set."
Questioned about his PDA's with Chloe Khan, he claimed: "I forgot I was in front of cameras."
Speaking about breaking up with his ex-girlfriend Lillie Lexie Gregg, who confronted him on the show, he said: "I wanted to save her the heartache of being with me."
The 26-year-old managed to take the CBB crown, despite being elected by his housemates for an "eternal nomination."
And while he managed to offend everyone in the house, with Renee describing him as a degenerate and Ricky Norwood calling him "disgusting" , Bear managed to sway public opinion as perceptions of him changed.
Even Emma Willis admitted to having a change of heart. "In the first two weeks you did my head in," she said. "But in the last couple of weeks you won me over."
Evading the question of whether he relished aggravating his housemates, he dismissed the suggestion that he was a professional wind-up merchant, explaining that he was just in the house "to have fun." "If I wanna make a pancake, I'll make a pancake... unfortunately, I used a lot of eggs," he responded cryptically.
Coming in second was ex-Eastenders actor Ricky Norwood. Ricky, who won over the public for his gentlemanly behavior in the house, told Emma: "I left with my heart and my dignitiy intact and the respect of my housemates, so I'm a winner on all fronts," he said. "I'm so glad I made it this far and went through the complete journey. It's been a fantastic one and helped me grow. Watching the show is one thing, being in there is totally different.
"There was so much nastiness and angst that was unnecessary. I didn't know how to deal with it at first," he added.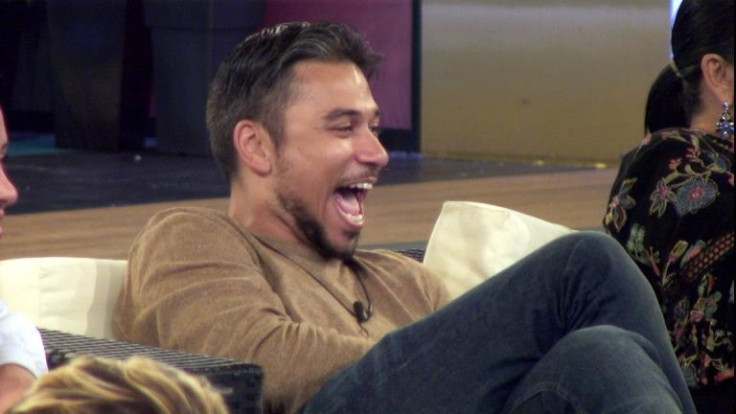 Commenting on his own frequent spats with Bear, Ricky admitted that he too changed his view of him as they spent more time in the house. "I tried to not give him anything on me. As soon as Lillie came in all his defences broke. I saw a man in pain. He's the most unpredictable guy I've ever met in my life."
Reality show favourite Marnie Simpson finished fourth in the Celebrity Big Brother final, behind Renee Graziano.
Chloe Khan who became romantically involved with Bear while in the house continued to champion him. " I knew he'd do it. I always knew he would do it."
Saira Khan who had also locked horns with Bear was forced to concede that her nemesis had outdone them all. "He's done it from day one. He hasn't let up so congratulations to him," she said.
Grant Bovey, who was first out of the house, said that Bear was a deserving winner. "If this was about the one who worked the hardest and had the biggest game plan then the right person won it."
Samantha Fox however was vocal in her support of Ricky. "I did want Ricky to win," she said. "He really looked after me in there and he's been the same throughout. No pretence."
There was also a mixed reaction to Bear's big win on social media with the audience divided over the final announcement with many expressing disappointment that Ricky didn't come first and others claiming that Bear earned the title for sheer entertainment value.
Former CBB star Luissa Zissman tweeted: "Just lost all faith in the British public. Absolute classless scumbag won & the gentleman just lost out, disgraceful. Bear is the pits #CBB"
But of course in the end it was Bear who had the final word. "The most memorable contestant in Big Brother history? Say it again."