For years now, advertising agencies have been moaning that they are no longer as important as they were, back in the days when they had the ear of the client's top man (nowadays the CEO) who recognised he (or she) needed their magic to survive and prosper.
Then along came the management consultancies – originally McKinsey and Bain and, latterly, the likes of Accenture and KPMG (and numerous others).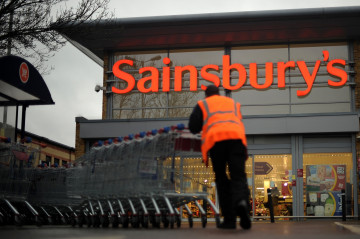 These were the guys (and gals) who helped the world's big companies determine strategy and ad agencies were pushed lower down the food chain, tasked with trying to turn the aforementioned strategies into something that would sell more products or improve a company's image – or both.
Nothing wrong in that but it wasn't their strategy and it's easier (and more lucrative) to produce great creative work if you're on side with what the company's trying to do.
Then along with digital and the rise of the internet came a belief, on the part of some companies anyway, that expensive advertising was a thing of the past. Now you could achieve all your marketing ends with a groovy website and, later, an energetic social media strategy.
All these things matter of course but they don't get you talked about (unless someone sends an inappropriate tweet, for example, as often they do). But advertising, in the UK at least, is being talked about this Christmas, more than it has for years.
We've had the now customary attention on the John Lewis Christmas ad (this year featuring Monty the Penguin), which someone described to me as the Morecambe and Wise de nos jours, after the celebrated Christmas Special comedy shows of yesteryear.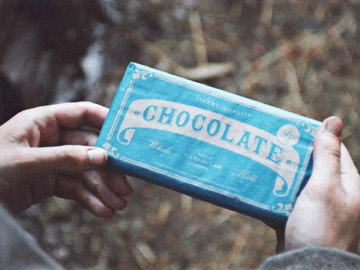 On top of this we've had the Sainsbury's "Christmas is for Sharing" campaign from the AMV/BBDO ad agency that has aroused a great deal of controversy – some of it shamelessly pumped up by the tabloid press – in its use of the (possibly fictional) impromptu football games between British and German troops on the Western Front at Christmas 1914.
Some people (including many commentators) have said it's bad taste and worse to show an episode from such a ghastly conflict to plug a supermarket.
Sainsbury's is partly to blame for this by not making enough, at the start of the campaign, of its fundraising campaign for the Royal British Legion. The chocolate bar featured in the ad is being sold to raise funds for the RBL.
Fundraising or not, is the ad in bad taste?
The balance of opinion seems to be that it isn't. The issue of the Great War is handled sensitively and Sainsbury's doesn't even attempt to promote its products – apart from the RBL chocolate bar.
And the fuss, if that's what it is, has created a YouTube sensation, with over 12 million views so far (the number has gone up by 300,000 or so since I started writing this). The comments on YouTube are mostly positive too (accepting that some people who object to the ad are probably not of a generation that watches YouTube).
So it's a triumph for Sainsbury's. It's also a triumph for the ad agency and the advertising business as a whole because (to paraphrase a famous old campaign for Heineken) it shows advertising can reach some parts of the public other marketing initiatives just can't.
The same applies to John Lewis with its long-running series of Christmas ads from the adam&eveDDB agency.
John Lewis is probably the most admired company in the UK (it's actually a mutual organisation) and it does many things right.
But the transformation of its image from that of a rather dowdy retailer began with this series of ad campaigns.
A senior executive from a rival agency (and they're a pretty competitive lot) told me she welcomed the plaudits descending on two of her rivals as, until recently, people had been writing off ad agencies as commercial dinosaurs. Now they were back on centre stage. Now there's a generous thought for Christmas.
Stephen Foster is editor of More About Advertising, a former editor of Marketing Week and a London Evening Standard advertising columnist. He wrote City Republic for Brand Republic and is a partner in communications consultancy The Editorial Partnership.