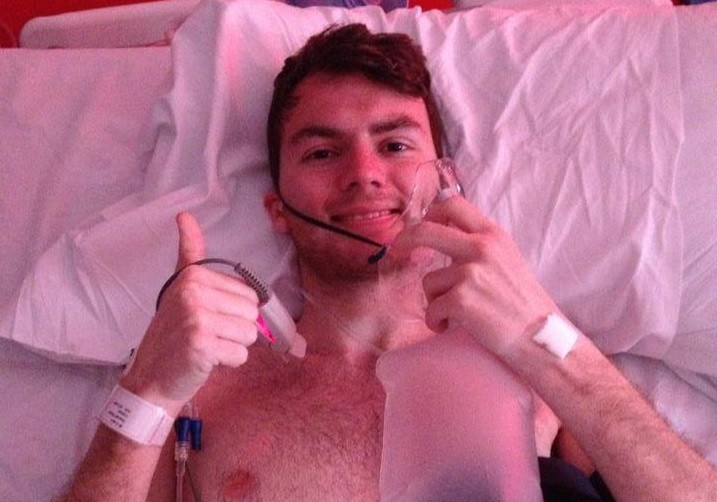 Plans for how to use the £5m raised by teenager Stephen Sutton have been revealed by the charity Teenage Cancer Trust.
Sutton's 'Bucket List'-style fundraising attempt managed to raise millions for pounds for the charity after it went viral in the final few weeks of his life.
The teenager, who was diagnosed with incurable colorectal cancer when he was 15, died in May after the #ThumbsUpForStephen online campaign managed to raise more than £3m.
Following his death, the amount of money raised through the Stephen's Story Fund kept on rising and is now at £5m.
The Teenage Cancer Trust has now revealed how it plans to use the cash from the "courageous and inspirational" 19-year-old and that because of him the charity is able to become "more ambitious" than ever before.
Nearly £3m of the donations will be invested in specialist cancer units in cities across the UK. The money will go towards building two new units and refurbishing a further six in cities such as Edinburgh, London, Liverpool and Sheffield.
A further £1.2m will go towards training professionals who work with teenagers and young adults with cancer. This includes funding for Stephen Sutton Scholarships for the Postgraduate Certificate in Teenage and Young Adult Cancer Care at Coventry University in recognition of Sutton's ambition to have a medical career.
Half a million pounds will also go towards providing information about cancer to young people and developing a digital platform to allow young cancer patients to communicate with each other for support online.
Finally, £200,000 will go towards helping patients attend the Find Your Sense of Tumour conference, a weekend event for patients to share their experiences. The event was previously attended by Sutton, which he said played a vital role in how he viewed his cancer.
"For the first time, we'll now be able to commit to paying the travel costs for 1,500 young patients attending Find Your Sense of Tumour over the next five years," a Teenage Cancer Trust spokesperson said.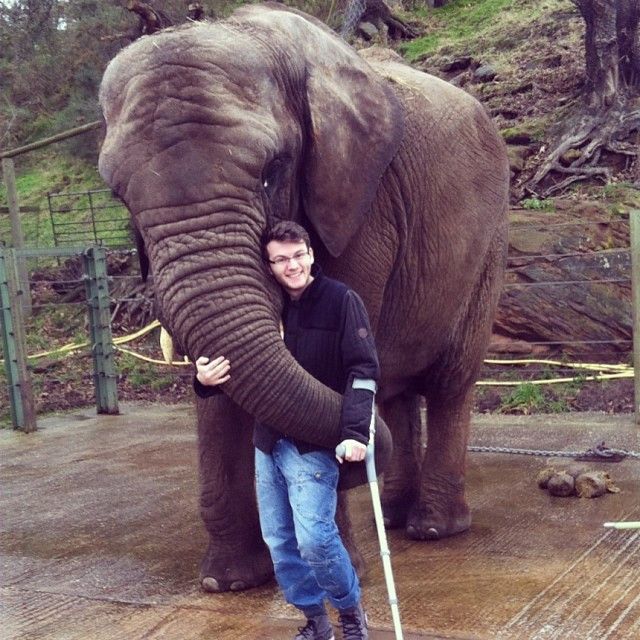 Sutton's mother, Jane Sutton, said she is "immensely proud" of everything her son achieved during his lifetime.
She added: "My son Stephen was courageous and inspirational. His selfless fundraising and positive attitude touched people across the world and the huge outpouring of love and support he received in return was humbling.
"This money will make a significant difference to other young people with cancer and that would have made Stephen very happy.
"Stephen showed us how incredibly powerful even very small positive acts can be when lots of people get involved. I'm immensely proud of everything he achieved. We will never forget Stephen, and his positivity will live on through Stephen's Story for Teenage Cancer Trust."
Siobhan Dunn, chief executive of Teenage Cancer Trust, said: "Stephen trusted us to spend the money well and to 'keep doing what we do' and this is reflected in our plans. However, Stephen has also allowed us to be more ambitious and we will do more in the next five years than ever before.
"Stephen's Story will help us reach some huge milestones for young people with cancer across the UK but we know that for every young person we can help, there's another we can't so there remains much more to do. Stephen's gift to a charity of our size is more than money – the awareness raised of cancer in young people and new supporters inspired by Stephen will be essential if we are to help every young person with cancer who needs us.
"We have worked hard to make sure Stephen's money makes a difference now and in the years to come for young people with cancer in the UK. We also wanted to make sure that everyone who has been inspired by Stephen can continue to fundraise in his name."