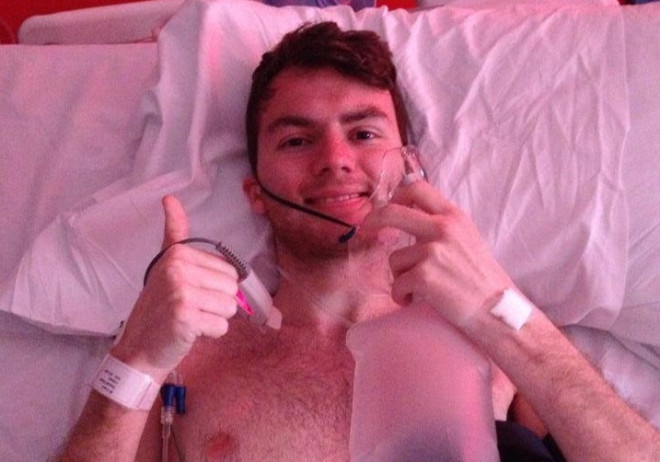 A teenage fundraiser who raised more than £3m for charity while he fought terminal cancer has died,.
Stephen Sutton, who was diagnosed with incurable colorectal cancer when he was 15, raised £3.2m for the Teenage Cancer Trust while completing his "bucket list" of things he planned to do while he was still alive.
After posting what he thought would be his "final thumbs up" on his Stephen's Story Facebook and blog when his health showed a sharp decline, donations to his JustGiving page shot up to more than £1m.
Further donations flooded in after celebrities urged people to help his cause with a #ThumbsUpForStephen social media campaign.
He was released from hospital following treatment for multiple tumours but his health had deteriorated so much he was unable to communicate.
His mother confirmed that her son has died.
She wrote on the Stephen's Story Facebook page: "My heart is bursting with pride but breaking with pain for my courageous, selfless, inspirational son who passed away peacefully in his sleep in the early hours of this morning, Wednesday, 14th May.
"The ongoing support and outpouring of love for Stephen will help greatly at this difficult time, in the same way as it helped Stephen throughout his journey.
"We all know he will never be forgotten, his spirit will live on, in all that he achieved and shared with so many."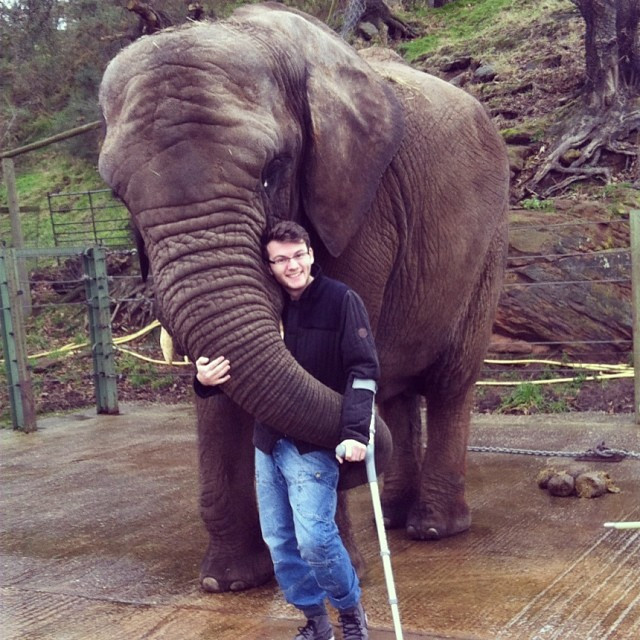 The Teenage Cancer Trust said the fundraising effort by Sutton made the most "transformational difference" to the charity.
A spokesperson said: "The thoughts of everyone here at Teenage Cancer Trust are with Stephen's family and friends.
"We are humbled and hugely grateful for what Stephen achieved and continues to achieve for us."
His campaign was supported by celebrities such as Russell Brand, Stephen Fry and prime minister David Cameron.
During his life, Sutton was able to complete all but 11 of the items on his bucket list – including raising his original target of £1,000 for charity.
Other wishes he managed to complete included drumming in front of 90,000 people at Wembley Stadium, speaking in front of a crown about his cancer, getting a tattoo and crowd surfing at a gig in a rubber dinghy.
Prime minister David Cameron said he was deeply saddened by Sutton's death.
"His spirit, bravery and fundraising for cancer research were all an inspiration," he added.