Antique jewellery worth €3m (£2.4m, $3.4m), stolen from Rome's Villa Giulia museum three years ago, were returned to the museum recently. Italian police recovered most of the jewels from a Russian woman, who allegedly organised the heist.
A total of 27 jewel-encrusted gold pieces — including necklaces, bracelets, finger rings and earrings — were stolen from the Villa Giulia museum in 2013, of which 23 have been recovered. The antique pieces crafted by Italian jewellers Castellani and bearing the Castellani trademark were regarded as extraordinary creations of founder Fortunato Pio Castellani.
Castellani jewellers specialised in redesigning jewellery pieces found from archaeological excavations into impressive ornaments studded with gemstones or mosaics. Their distinct pieces earned the jewellers fame in the 19th century and later, the creations found a place among many prized art collections across well known museums in the world — the Louvre in Paris, the Victoria and Albert in London, the Villa Giulia in Rome.
"It's a great day, now the gold returns to the museum," Dario Franceschini, the Italian culture minister, was quoted as saying by the Guardian.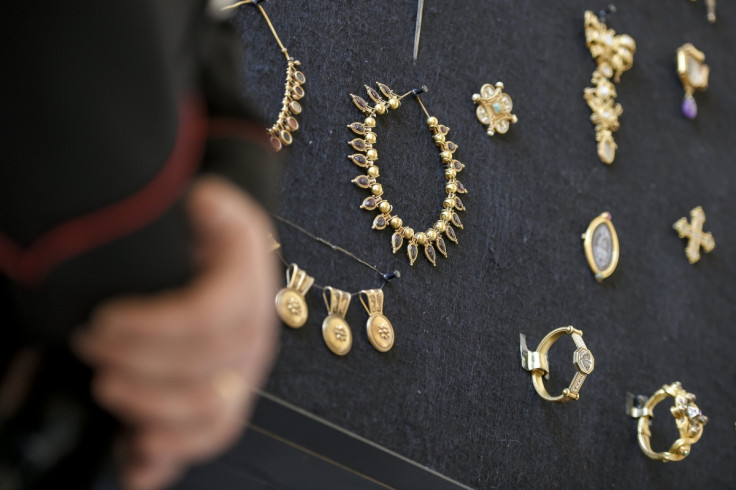 Italian police, while briefing mediapersons about how they found the stolen jewellery, said they tracked two suspects who were trying to sell them to Italian buyers. The police added that they rounded up a Russian woman, who was carrying a Castellani catalogue in her bag and had some photographs of the display cases in the museum on her mobile phone. They were led to the woman after it emerged she was seeking Castellani items and had contacted many Italian antique dealers, but in vain.
Without naming the woman, the police said she was planning to smuggle the stolen ornaments to St Petersburg, but the publicity surrounding the heist scared her off. The police suspect the Russian to be the actual perpetrator, the report said.
In 2013, the police had arrested two suspects trying to sell seven pieces of the stolen booty. Police added that most of the other pieces were recovered in 2015.