Stranger Things: Concept art reveals more Demogorgon designs and closer look at the Upside Down
Netflix Original series has been receiving overwhelmingly positive reviews since it landed.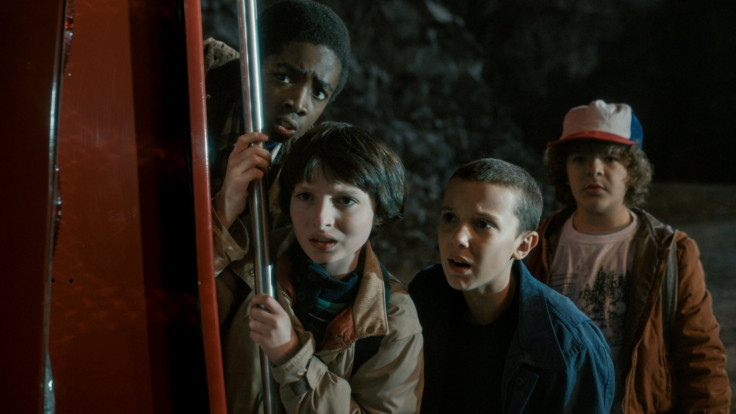 Everyone is talking about Netflix Original series Stranger Things and with only eight episodes available, fans are hungry for more. From the the official promotional poster created by Kyle Lambert to the tidal wave of fan art that has emerged since the supernatural show landed on 15 July, illustration seems to play a huge part in the show's identity, tying directly in to its 1980s nostalgia.
Now, concept art and VFX collective Aaron Sims Creative have unveiled more art associated with the mystery thriller series; this time offering up a different look at both the monster and the Upside Down.
Inspired by the Dungeons & Dragons demon of the same name (which features heavily in the show), Stranger Things' otherworldly antagonist quickly became known as the so-called 'Demogorgon' among characters and viewers alike.
But something that didn't stick quite so fast was its initial design, which saw ASC having to conjure up completely different looks to those we eventually saw, from a toothy hunched beast to a more upright scaly creature.
Talking to Variety about the monster's conception, co-creator Matt Duffer explained that they were inspired by creatures seen in artworks by surrealist painter HR Giger as well as filmmakers Clive Barker and Guillermo del Toro. "We tried to find what about their monsters was so effective to us, they tended to be humanoid but there was something very bizarre about them," he told the publication.
"If you were going to encounter something from another dimension it would be very weird. We started to play around with it, and we ended up with the guy you see on the show."
ASC also took to Facebook to share more initial images that they'd created – this time focusing on said dimension, the Upside Down. Interestingly, these artworks depict the dark world in Montauk, New York, which was the show's original setting before it was changed to Hawkins, Indiana.
Stranger Things episodes are currently available to stream on Netflix and, considering its popularity, a second season in the near future would seem to be a shoo-in.
While it's anyone's guess as to what will happen the second time round given that cliffhanger ending in the finale, producer and director Shawn Levy has already confirmed there are plans for more seasons on the horizon, so it seems it will only be a matter of time.
For more entertainment news follow A-List on Twitter @Alistinsider
© Copyright IBTimes 2023. All rights reserved.