People in the UK are spending double the amount of time on their streaming TV than they used to a year ago, a report has revealed.
According to a report by Thinkbox, a television marketing firm, consumption of video on services like Netflix and Amazon Prime had doubled in 2015, reaching 4% of the overall viewership, from 2.3% in 2014. The services called Subscription Video on Demand (Svod) viewing is replacing the era of DVD viewing, which accounted for 3.8% of video in 2014.
On an average, UK viewers spend about 77 minutes in a week watching their subscription based videos, which is twice the time spent a year ago. Overall, traditional TV viewing accounted for 76% of video consumption in the UK, but social media video-sharing services like YouTube and Facebook were consistently gaining a share. YouTube accounted for 4.4% of the overall video viewing while Facebook accounted for 2.2% of total video views in 2015.
"Today's young people watch on-demand forms of video more than the generations before that didn't grow up with them. This makes sense as they do not tend to have control of the TV set and so turn to their personal screens to watch what they want," Thinkbox CEO Lindsey Clay said in the report.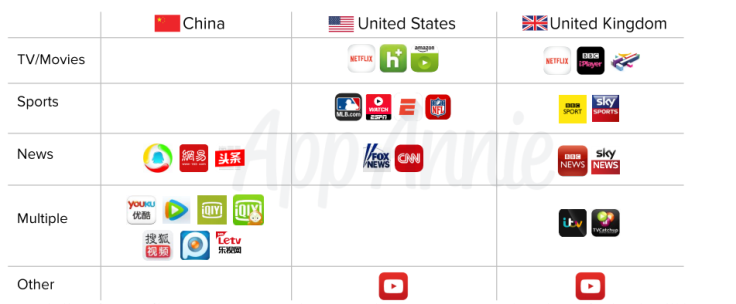 Music and video streaming are a growing business with significant players like Netflix and Amazon. Netflix offers a host of exclusive content to its customers. Its House Of Cards won the Golden Globe for the best TV show in 2015. Amazon has also been working on such an agreement. It offers Mozart In The Jungle exclusively to its Prime users. The series received two Golden Globes for best television series — musical or comedy and best performance by an actor in a television series — musical or comedy. Recently, Apple was said to be in conversation with Hollywood producers to bring exclusive TV content to iTunes.
Another increasing trend is to bring live video-streaming to TV and mobile apps. Recently, Facebook announced it is bring its live-streaming service to Android. BitTorrent has partnered with OTT news to bring live streaming of the US presidential election on mobiles.