Sexual violence and targeted persecution has forced thousands of refugees to set up community policing groups in Kenya's second largest camp, as Somali asylum seekers and refugees in the East African country face enormous pressure.
Following recent attacks orchestrated by terrorist group Al Shabaab on Kenyan soil, in April the Kenyan government announced plans to close the Dadaab camp within a year, describing it as an economic burden and a "breeding ground" for terrorism.
The camp is home to between 330,000 and 350,000 refugees, of which more than 95% are Somalis. The government, meanwhile, has not confirmed plans to close the nation's second largest camp, Kakuma, located near the South Sudan-Kenya border.
IBTimes UK has investigated claims of a number of rapes taking place in Kakuma's camp, with Somali girls and women targeted. According to numerous reports, since mid-April between eight and 12 rapes have been reported by refugees. It was also alleged that these occurred in the middle of the night by "people who are not refugees".
Dozens of rapes reported to the authorities
A young refugee in the camp's older part, dubbed 'Kakuma 1', said that, upon arrival, Somalis were treated peacefully and received services such as free education.
"We believe we are very lucky to get this, but we are now faced with circumstances that have arrived recently, such as the raping and killing of women. While Somalis are not afraid to die, what disturbs our minds is the rape of ladies," the 22-year-old told IBTimes UK under condition of anonymity.
"I'd rather die than have my mother, sister or daughter raped, or see it with my naked eyes. In March 2016, thieves entered my neighbours' house. Two women, together with their mother, were raped in front of their father and brother."
A journalist refugee living in the camp, who works under the name of Elros, confirmed that in March there had been 10 reported attacks within two weeks.
In an another incident, Hawo Ali Omaw, a 16-year-old Somali girl whose parents still live in Mogadishu, was shot and killed as she tried to defend herself and a member of her family from gunmen who had entered her house and were trying to rape her and her aunt.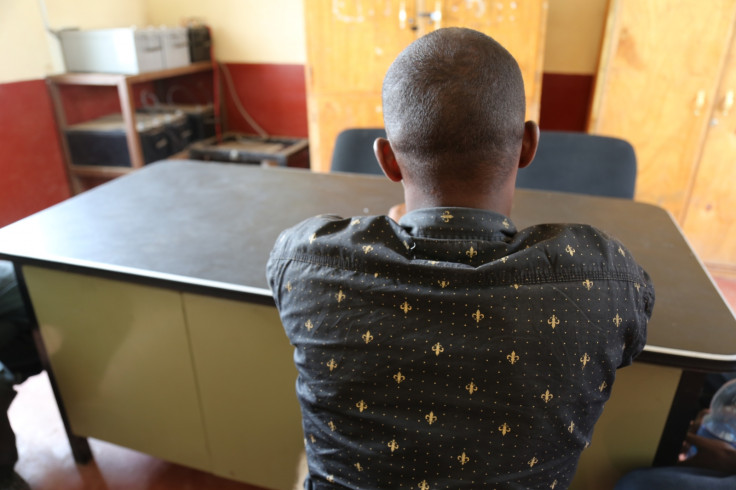 "When she heard the voice of her aunt, Hawo came into her house. The five women in the house tried to defend themselves and she was shot in the forehead. She was in class 4 and about to be resettled," a neighbour, Asan, told IBTimes UK. When her brother went to the police to report the crime – which he claimed was committed by a member of the host community – the officer he spoke to allegedly told him to "take care".
"It is so painful to hear your daughter crying or sobbing pathetically, yet you can't defend her," said Asan, whose name has been changed to protect his identity.
UNHCR aware of 'targeted incidents'
Asked to comment on the allegations and reports of killings and rapes, one of the UN's refugee agency heads of sub-office in Kakuma said the United Nations High Commissioner for Refugees (UNHCR) was aware of "targeted incidents".
"We were having security incidents since February [...] we've noticed that the incidents are affecting mostly Somalis instead of other communities," the officer said.
Following a protest of the Somali community outside the UN Refugee Agency's offices in Kakuma, a curfew was instituted from 6pm to 6am. The UNHCR, security chiefs, host community leaders and refugee community leaders, meanwhile, had a meeting in March, the UN officer confirmed.
Representatives from Turkana county commissioner Stephen Ikua's office came to the camp to speak to refugees, advising them to refrain from employing and allowing the host community, the Turkanas, to come into their houses to help alleviate any concerns they may have.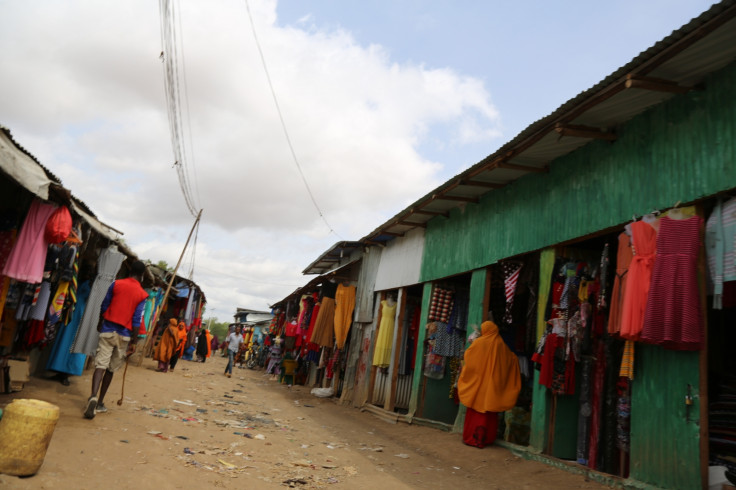 Elros, meanwhile, has said the issue was down to the number of police officers on the ground: "There are supposed to be more than 200 police officers in the camp. Instead, there are around 100. The camp is very wide, when you go to the police station there are less than 50 officers. [The] Police [department] is understaffed. If you count all police officers and soldiers here, there are no more than 200 officers for 190,000 refugees. Can they cover this area? "
Troops patrol at night – three or four officers in a truck – but residents say this is not enough, and refugee communities such as Elros' have set up vigilante groups. "We have five big gates, and we close everywhere at 8pm. So we have our local security, and we have patrolling in the community of 3,000 members. Every night, 10 people do the community policing, in rounds. We don't have arms, but we have a whistle and a stick. Everyone has a whistle. If anything happens, we try and communicate with the police station," he explained.
This type of community policing is possible in older parts of the camp, where dwellings and communities are enclosed, but in newer parts, homes go unprotected, in the open. "The rapes come and go. Now attackers try and come but because of increasing patrolling and community policing, they'll go back."
When asked whether the UN had discussed the issue with the county commissioner, the UN officer told IBTimes UK:"To increase police staff is up to Nairobi".
After UN representatives sent a letter to the Ministry of Interior, the authorities said they would increase the number of police officers within the camp's vicinity. The UN official, added: "We need immediate measures because increasing the number of officers won't be today or tomorrow".
Within the camp, the Safe Haven, a highly protected facility run by the Jesuit Refugee Service where sexual- and gender-based violence survivors and persons with protection risks are admitted to heal from the trauma they underwent, meanwhile, is at double capacity.