A London strip club gave a seriously ill man, who is currently completing his bucket list, the night of his life with special VIP treatment and free private dances.
Harry Butler suffers from Duchenne muscular dystrophy (DMD), an incurable muscle-wasting condition which left him wheelchair-bound, but has already exceeded his life expectancy.
Still to do on the 23-year-old's bucket list is meeting Simon Cowell and Rita Ora, and going to the players' lounge at his club, Tottenham Hotspur. He has already met Ed Sheeran and visited Las Vegas.
The Londoner has just ticked off the sauciest thing on his list, visiting a strip club, which was made extra special by the staff members, including the dancers, who went above and beyond.
Secrets in Hammersmith gave him and his entourage free entry, drinks - although Butler cannot drink due to his medication - and even a few complimentary private dances.
Speaking to IBTimes UK, Butler's godmother, Maxine Grange, said: "Taking him to Secrets, it was definitely an experience. I hadn't been to a strip club before and it wasn't as bad as I expected but he loved it. He's never going to have a girlfriend so it was just a bit of a dream for him to go."
Grange was surprised by how well the team at Secrets treated them for the three-and-a-half hour visit and wanted to thank them for their kindness – they even put Spurs club colours on the group's table. "They couldn't have made us feel more welcome," she said. "We didn't pay for anything. It wasn't seedy at all."
Reflecting on the poignant reason for the bucket list, Grange said: "His mum and dad are going through hard times because his life could be cut short at any time. He's down in the dumps because he knows eventually that one day that will be it."
Stephen Less, proprietor of the Secrets group, said this is the sort of thing his venues like to do. They support around seven charities and have some regular disabled customers, including one who cannot speak but talks to the dancers through an electric screen. "It's not always about taking out, it's about giving back too," he said. "Anybody who wants to contact us about hospitality can do so, and any charities."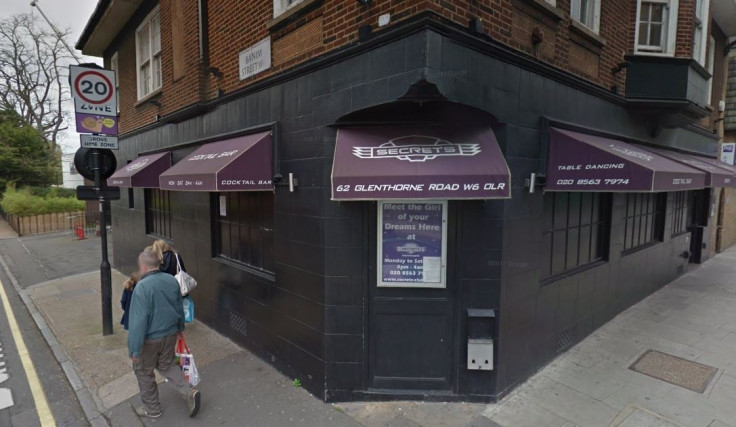 Grange has previously arranged fundraising events, once raising £11,000 to send Butler and his family to Las Vegas as part of his bucket list.
DMD shortens life expectancy, although most sufferers now reach adulthood due to the high standards of medical care available today. The condition only affects men.
Read more