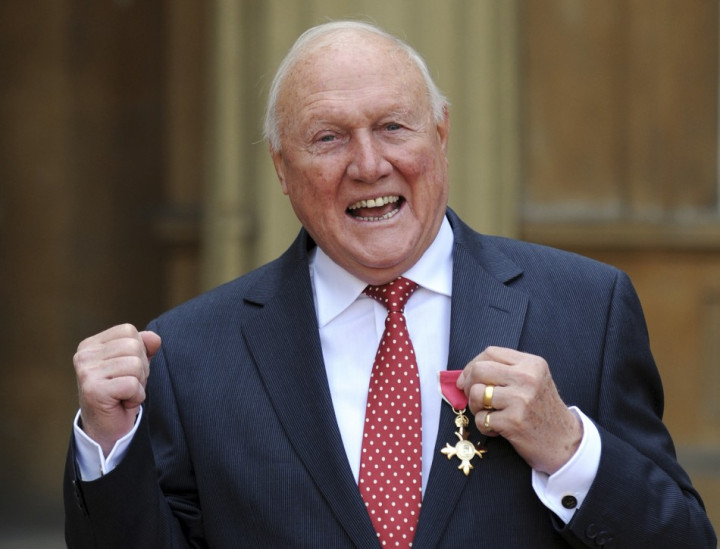 BREAKING: Surrey Man in 60s Arrested in Relation to Jimmy Savile Inquiry
Veteran BBC broadcaster Stuart Hall has been charged with three counts of indecent assault of girls aged between nine and 16.
Hall, 82, was arrested at his home in Wilmslow, Cheshire, by Lancashire Police for the incidents alleged to have taken place in the 1970s and 80s.
BBC has confirmed that the football commentator and former It's a Knock-Out presenter will not work for the corporation while the investigation is ongoing.
Hall has been bailed to appear before magistrates in Preston on 7 January, said Lancashire Police.
"The offences are alleged to have been committed between 1974 and 1984 and to involve three girls aged between nine and 16 years," said a police spokesman.
"He has been released without charge on the allegation of rape and a further allegation of indecent assault."
John Dilworth, of the Crown Prosecution Service, said: "I have concluded that there is sufficient evidence for a realistic prospect of conviction and that it is in the public interest to prosecute this case."
A BBC spokesman said: "In light of the very serious nature of these charges Stuart Hall will not be working at the BBC while the police continue with their inquiries."
Hall is best known for his distinctive commentating style and has been a broadcaster for the past 50 years. Last December he was awarded an OBE in the Queen's New Year Honours list for services to broadcasting and charity.