US student Brianna Brochu, who boasted about "poisoning" her black roommate by rubbing bodily fluids and mould on her toiletries and food, is unlikely to be charged with hate crime due to a lack of evidence.
The University of Hartford freshman was arrested after she bragged on Instagram that she "got rid of" her college roommate Jazzy Rowe by "putting mouldy clam dip in her lotions, rubbing used tampons on her backpack, putting her toothbrush places where the sun doesn't shine and so much more".
Despite strong calls for Brochu to be charged with a hate crime, Connecticut State Attorney Gail Hardy told Associated Press that there was not enough evidence to proceed.
"We don't have evidence to support [the claim] that the conduct Brianna Brochu engaged in was committed to intimidate or harass Miss Rowe because of her perceived race or ethnicity," Hardy said.
The 18-year-old student has already been charged with criminal mischief and second-degree breach of peace.
After Brochu's boasts, a social media campaign, #JusticeforJazzy, was launched.
"Briana Brochu is repulsive and evil," campaigners said. "She needs to be charged with multiple hate crimes and given a lengthy prison sentence."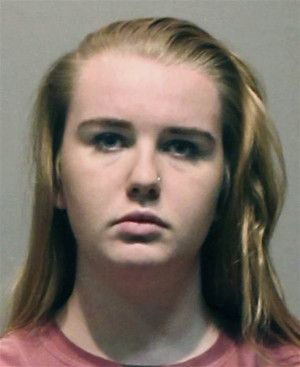 "Briana Brochu was sent to college as a racist & her parents should now watch her go to prison as one. This is a hate crime!" another Twitter user wrote.
A student at Hartford, Hashim Blake Jr, had told IBTimes UK that racism was an issue on campus.
"Around the time of the US election last year there were swastikas imprinted in bathrooms," he said. "We are looking to implement something that will let people know about racism. More people need to learn about racism overall."
After Brochu was expelled, university president Greg Woodward said: "The accused student's behavior was reprehensible and does not reflect the values of our institution.
"Racism and hatred will not be tolerated on this campus."