A student from Devon has been found guilty of planting a home-made bomb on a London Underground train, after a jury rejected his claim it was meant as a prank.
Damon Smith, 20, packed a rucksack with explosives and ball-bearing shrapnel attached to a £2 Tesco clock before leaving the device on a Jubilee Line train in October 2016.
It caused a major security scare and the prosecution said had the device functioned properly it would have exploded just as passengers were being ordered off the platform at North Greenwich station.
Smith claimed the device was meant to work as a smoke bomb to stop the train "for a bit of fun", pleading guilty to perpetrating a bomb hoax.
He was found guilty of the more serious offence of making or possessing an explosive substance with intent to endanger life at the Old Bailey on Wednesday (3 May).
The five-day trial had heard how Smith had a keen interest in weapons, which may have been connected to his Asperger syndrome condition.
He was also interested in gambling and Islam, collecting pictures of extremists including the alleged mastermind of the 2015 Paris terror attacks.
Smith, who was carrying a copy of the Quran when he was arrested, had been raised a Christian but had told officers he thought Islam was "more true". He said "he didn't want to be a terrorist, what he did was a prank".
Smith grew up in Newton Abbot in Devon and moved to London with his mother in June last year, before starting a computing course at London Metropolitan University.
The court heard how the student, then aged 19, had got off a train at London Bridge station shortly before 11am on 20 October, leaving behind a rucksack containing the bomb.
Some of the passengers in the carriage spotted the bag and reported it when they got to Canary Wharf. The train driver took the rucksack, thinking it was lost property, and carried on towards North Greenwich.
It was while en route to the next stop that he noticed wire poking out of a clock, the court heard. He raised the alarm and both the train and North Greenwich station were evacuated.
Smith, meanwhile, attended a lecture at his university campus and searched for news articles about the incident when he got home later, the court heard. He was arrested the next day.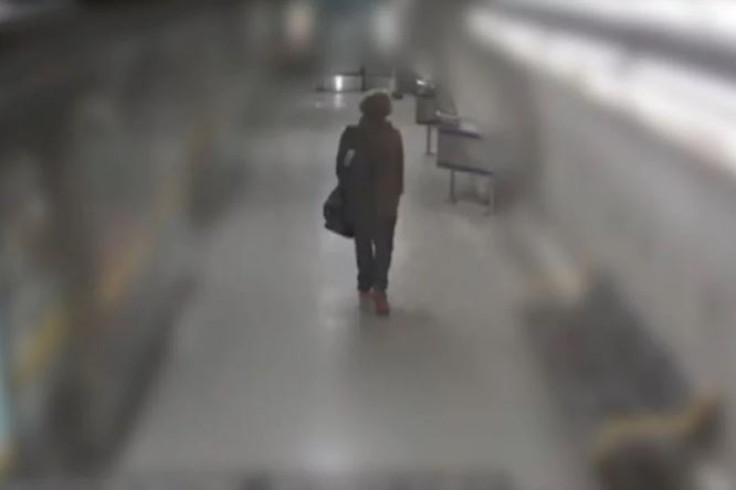 Smith's lawyer, Richard Carey-Hughes QC, told the trial his client was not a "hate-filled jihadi" and never meant to cause anyone any harm.
"If this was a serious attempt to cause mass murder and the like, would he have gone about the commission of this attempt in the way he did?" he said.
"He did almost nothing to cover his tracks, which he would have done if he was expecting a full-scale manhunt, the sort that follows a terrorist outrage. He is clearly visible on CCTV at all times.
"If he set out to make a real effective killing device, something that not only looked like a bomb but was a bomb, how could it enter his mind he could pass it off as a hoax?"
But prosecutor Jonathan Rees QC said Smith had wanted to build a real bomb "which he intended would explode and endanger the lives of those travelling on the Tube train or, at the very least, cause serious damage to the train itself".
Before the Tube incident Smith printed off an al Qaida article entitled Make a bomb in the kitchen of your Mom, the court heard. A shopping list for "pressure cooker bomb materials" was also allegedly found on an iPad, ending in a note to "keep this a secret between me and Allah #InspireTheBelievers".
An explosives expert also told the court had the material Smith used been more finely ground or tightly packed, the bomb's ignition could have worked.
Smith was also found to have saved photos of Abdelhamid Abaaoud, the Belgian-born jihadi who is believed to have masterminded the November 2015 Paris attacks. A search of Smith's home in Rotherhithe, south London, uncovered a blank-firing self-loading pistol, a BB gun – both bought legally – as well as a knuckleduster and a knife.
Summing up the case, the judge, Richard Marks QC, had told the jury: "You may feel sympathy with the defendant for his disability, you may feel anger at him for the undoubted stupidity of his actions," but they would have to ignore this to decide whether he had intended to endanger life or damage property when he planted the bomb.
Smith is due to be sentenced on 26 May.