Student Debt So High Graduates Unable to Repay Fees After 30 Years - HEC Warns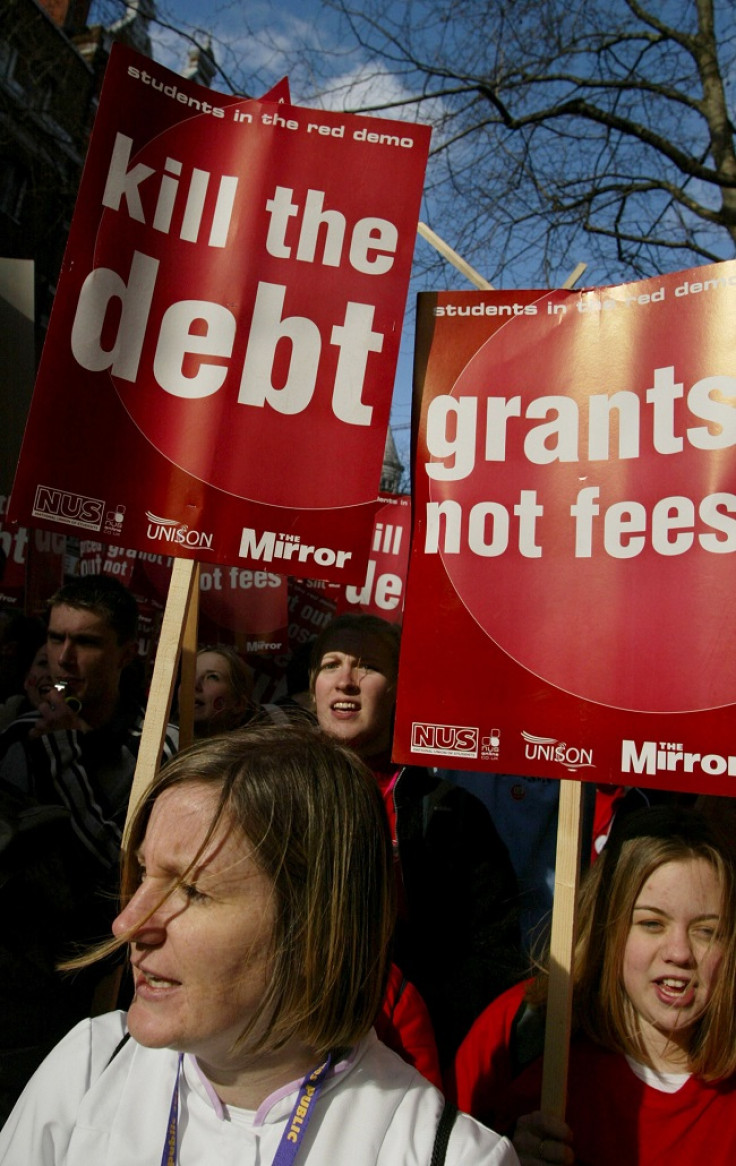 Many students will not be able to afford to pay off their loans decades after graduating due to the government's unsustainable funding system, which represents "the worst of both worlds", a report has warned.
The warning by the Higher Education Commission comes as disgruntled students get set to march on Parliament on Wednesday to protest against the £9,000 annual tuition fees.
They claim the measures, brought in by the Coalition in 2010, are hitting students hard and are having a detrimental affect on the future of universities.
"We have a funding system that represents the worst of both worlds, where all parties feel they are getting a bad deal," Dr Ruth Thompson, who co-chaired the nine-month inquiry, said.
"While our higher education system has the strength and resilience to withstand considerable turbulence and volatility, the commission found that present levels of uncertainty and risk mean the future financial sustainability of the current funding model is far from guaranteed."
The report claims that graduates in public sector professions will be unable to repay their fees by the end of the 30-year loan term agreement.
"The Commission is particularly concerned that middle earners, such as health professionals, teachers or public sector workers who need a degree to enter their profession will not be likely to pay back their loan within the repayment period," it says.
"The Commission fundamentally questions any system that charges higher education at a rate where the average graduate will not be able to pay it back.
"We are deeply concerned that the Government may have created a loan repayment system where, for example, a teacher is unable to secure a mortgage at age 35 because of the high level of monthly loan repayment."
It added: "The Government is funding higher education by writing off student debt as opposed to directly investing in teaching grants [as happened prior to the introduction of the current system]."
Megan Dunn, NUS vice president, said: "Forcing debt onto students as a way of funding universities is an experiment that has failed not just students but our country."
According to the Institute of Fiscal Studies, students are being laden with an average debt of £44,000 after graduating.
The march tomorrow, organised by the Student Assembly Against Austerity and the National Campaign Against Fees and Cuts, is calling for tuition fees to be scrapped.
Hattie Craig, from Defend Education Birmingham and the National Campaign against Fees and Cuts said: "The students attending this demonstration are a new generation: one that was not involved in 2010, one for whom £9,000 fees are the norm.
"Despite this, they're daring to call for demands which envisage a radical reshaping of education. This demonstration, expected to be the biggest since 2010, is the start of big things for the student movement."
© Copyright IBTimes 2023. All rights reserved.