Student rapist impregnated 12-year-old girl after contacting her on Facebook and having sex 7 times
The girl, 12, had an abortion in November 2016 the High Court in Glasgow heard.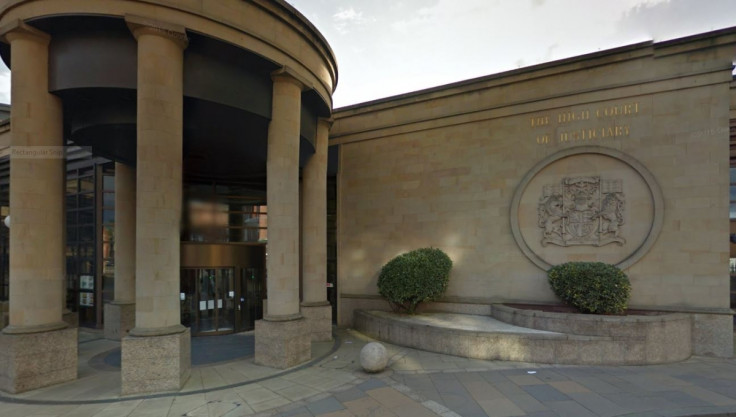 A student rapist impregnated a child he contacted on Facebook shortly after her 12<sup>th birthday, by luring her to a secluded spot for sex.
Gary Dryden had sexual intercourse with the child on at least seven occasions after sending her a friend request in September 2016, the High Court in Glasgow heard.
The 18-year-old defendant started messaging the girl - who cannot be named for legal reasons - and she agreed to meet him, despite them not knowing each other.
Dryden, from Irvine, North Ayrshire, Scotland, suggested they go to a quiet spot close to a sports centre in Kilwinning, and he told his victim he wanted to have sex with her, the court was told.
The court heard how the victim thought Dryden was "joking" when he suggested they have sex, but he then raped her and she did not tell anyone what happened.
Dryden later told officers that he initially believed she was 17, but thought she may have been 14 because of "how young she looked".
Prosecutor Gillian Ross said according to the Daily Mail: "A few days after the first incident, they met up. This pattern of contact continued and they had sexual intercourse on at least seven occasions always at the same location."
The child later found out she was expecting a baby and in November last year she had an abortion.
Ross told the court: "She was scared and initially disclosed to a friend that she was pregnant. Her parents became involved and, on November 28 last year, she underwent a medical termination in hospital."
The victim was nearly 12 weeks pregnant at the time of the abortion and DNA tests confirmed Dryden was the father of her child, it was reported by BBC News.
Dryden, a student at James Watt College in Kilwinning, admitted rape on Friday (27 October) and sentence was deferred until December for reports.