The survivors of the Florida school shooting have led an emotional anti-gun rally in Fort Lauderdale, calling for a ban on the sale of the kind of assault weapons which were used to kill 17 people when a teenage gunman went on a murderous rampage.
Thousands of people joined the rally which was held 25 miles from the Marjory Stoneman Douglas school where on 14 February, 17 people were killed by former pupil 19-year-old Nikolas Cruz, who entered the building armed with a semi-automatic weapon.
Emma Gonzalez, a senior at the school made an impassioned speech calling out politicans and President Donald Trump who received $30m for his election campaign from the National Rifle Association (NRA) in 2016. Earlier today he was seen smiling and giving a thumbs up sign as he visited some of the survivors in hospital.
"To every politician taking donations from the NRA, shame on you," as the crowd joined in with cries of "Shame on you! Shame on you!"
"If the President wants to come up to me and tell me to my face that it was a terrible tragedy and how nothing is going to be done about it, I'm going to happily ask him how much money he received from the NRA.
"It doesn't matter because I already know: 30 million." Fighting tears she added: "Is that how much these people are worth to you, Trump?"
There has also been widespread criticism directed at the medical professional and officials in the community who knew that Cruz was mentally ill and represented a danger to others, and should never have been allowed to buy a weapon.
Today it emerged that Cruz had been investigated by the state's child welfare agency after he had posted videos of himself on Snapchat, cutting his arms. In the video which was shared on the social media site in September 2016, he is heard declaring his intention to buy a gun.
The Florida department of children and families' abuse hotline was alerted to the disturbing footage, and following a mental health assessment, found he suffered debilitating depression which "impaired his ability to cope with the demands of everyday life without the use of medication", and that he sometimes "lacked the motivation" to see to his own welfare.
Cruz had been listed as a victim of "alleged medical neglect and inadequate supervision" on the part of his adoptive mother Lynda Cruz, who died last year.
The teenager has admitted to police that he carried out the shootings, claiming that he heard the voices of "demons" in his head telling him how to carry out the heinous act.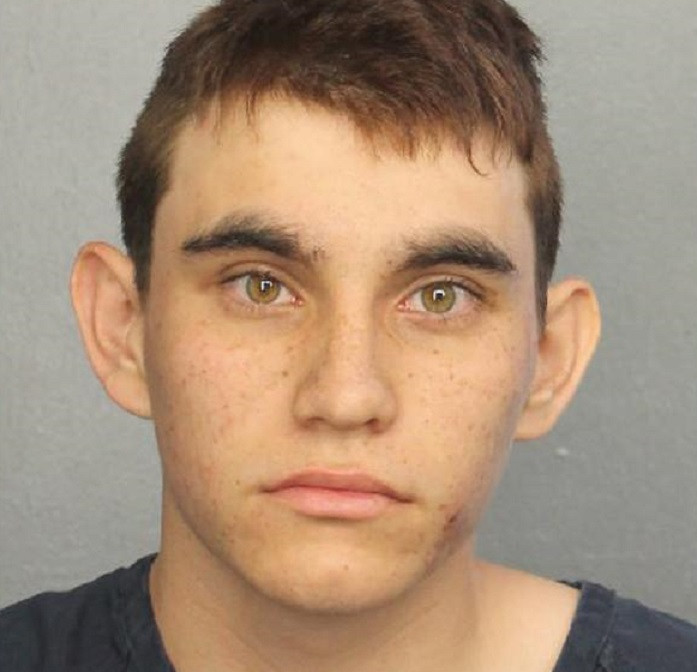 As the grieving parents of the victims prepare to bury their children, NIkolas Cruz's defence team has said he will plead guilty to the killings, sparing the community the ordeal of a trial, if prosecutors don't seek the death penalty.
On Saturday, (17 February) State Attorney Michael J. Satz said this "certainly is the type of case the death penalty was designed for," but that now is the time "to let the families grieve and bury their children and loved ones."
"Our office will announce our formal position at the appropriate time," Satz said.
Cruz, who was described by his defence team, as "a broken human being" will appear in court on Monday morning to face charges on 17 counts of murder.
Meanwhile, more protests over US gun control laws are to be held on April 20 - the anniversary of the 1999 shooting at Columbine High School in Colorado.