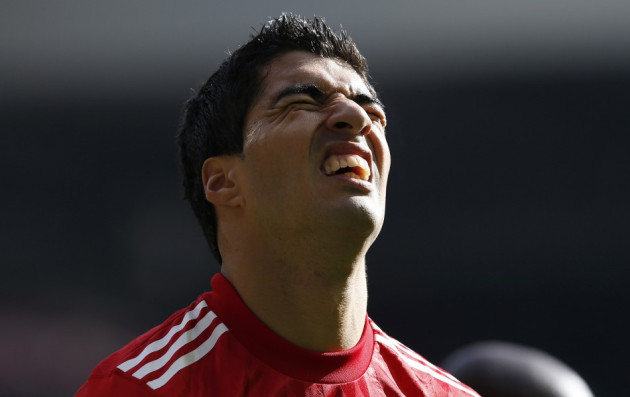 Bayern Munich's incoming manager Pep Guardiola is prepared to allow Arjen Robben to be used as a makeweight in a deal for Liverpool striker Luis Suarez.
The Uruguayan's future with Liverpool is somewhat unclear after comments from Suarez suggesting that he would consider leaving the club this summer, placing some of the blame on the treatment he has received from the British press.
Liverpool have made it clear that they do not want to sell their prized asset but they may well consider their options should a substantial offer arrive, especially with the striker courting so much controversy during his time in England.
Suarez may have shown that he is one of the best players in the Premier League last season but his reputation has been somewhat tarnished after a string of unsavoury on the field incidents.
The Sun reports these despite his misdemeanours Bayern Munich are still keen to recruit the striker and are willing to offer Robben plus cash for Suarez.
Guardiola, who will take over the treble winners this summer, will also hope that his brother Pere can help him secure the services of Suarez as he is the striker's agent.
Bayern already have a number of options in attack but that has not stopped them from being strongly linked with Borussia Dortmund's prolific striker Robert Lewandowski.
However, Dortmund want to keep the Pole at the club next season and this could mean that Bayern instead decide to recruit Suarez who has certainly made it clear that it would be hard to turn down a big European club.
The chance to join the champions of Europe would certainly be hard for Suarez to reject but much will depend on what deal Liverpool are presented with.
Robben may be 29 years old but he has proven class and was once again outstanding for Bayern throughout their Champions League campaign. The Dutch star also has experience of playing in the Premier League when he helped Chelsea win the title in 2005 and again in 2006.
It is thought that Guardiola does not see Robben as part of his plans, despite the winger scoring the 89th minute winner over Dortmund at Wembley, and will sanction his use as a makeweight in the Suarez deal.