Sudan President Bashir's decision to skip Saudi summit 'nothing to do with ICC'
IBTimes UK interviews Sudan envoy after 'close ally' invites Bashir, wanted by ICC for alleged crimes.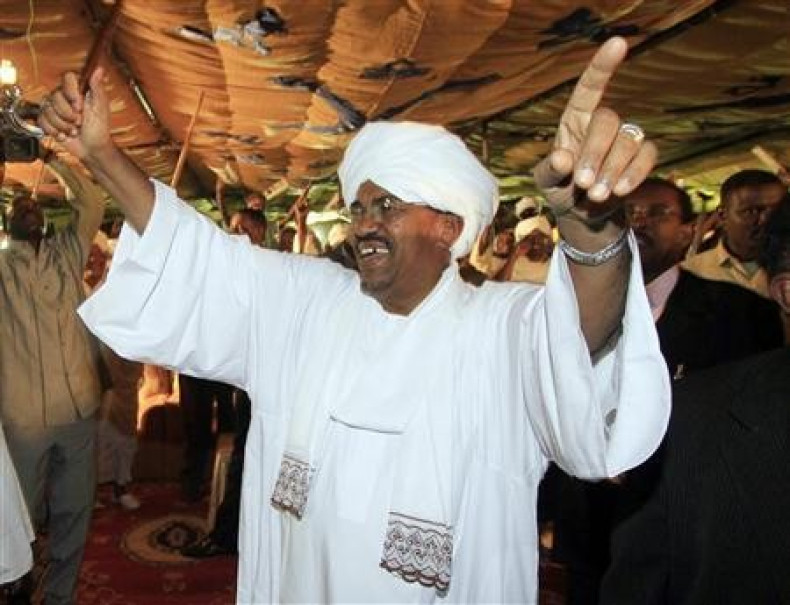 Sudanese President Omar al-Bashir's decision to skip a summit in Saudi Arabia has "nothing to do" with the fact that he is wanted by the International Criminal Court (ICC) for alleged crimes against humanity including genocide, a Sudanese envoy has told IBTimes UK.
Riyadh had invited Bashir, along with US President Donald Trump and leaders from the Muslim world, at the Arab Islamic American Summit this weekend (20/21 May).
However, Bashir's office said on 19 May the leader was unable to attend due to "personal reasons", news agency AFP said.
"President Omar al-Bashir has apologised to King Salman of Saudi Arabia for being unable to attend the Riyadh summit," read the statement.
Sudan is an ally of the Saudi Kingdom and is part of the Saudi-led coalition in Yemen.
Bashir, who has been the president of Sudan since 1989, is wanted for alleged crimes committed in the region of Darfur, where at least 300,000 people have been killed since a conflict erupted in 2003.
The head of state has always rejected the charges and refuses to stand trial as his country does not recognise the ICC's jurisdiction.
Saudi Arabia's decision to invite Bashir drew some criticism, with the US embassy in Sudan's capital Khartoum saying Washington opposed "invitations, facilitation, or support for travel by any person subject to outstanding ICC arrest warrants, including President Bashir."
Both the US and Saudi Arabia are not signatories of the Rome Statute, the treaty that established the ICC in 2002.
"The ICC is not relevant. According to international law, countries are expected to abide only by the treaties they sign," Khalid al-Mubarak, spokesperson for the Sudanese embassy in London, told IBTimes UK. He added the invitation by Saudi Arabia, which he described as a "neighbour and a close ally" represented "another nail in the coffin of the dying ICC".
"The ICC has already shelved or frozen its case against our president and told the Security Council so," he said. "It operates with double standards,never investigating cases where powerful countries or their close allies are involved.That's why it lost face in confrontation with the whole African Union."
The ICC has been facing increasing criticism over perceived bias against African countries. Some African leaders and analysts have claimed the ICC seems prone to prosecute African figures, while it ignores perpetrators of the same crimes in other parts of the world. The court, based in The Hague, in the Netherlands, has always rejected such accusations.
The US imposed sanctions on Sudan in the 1990s, after accusing it of supporting terrorism.
In January, then US President Barack Obama eased sanctions on Sudan, citing improvement of humanitarian access and a reduction of internal violence.
The country is now among the six Muslim-majority countries targeted by a temporary visa ban imposed by the Trump administration.
However, Mubarak said relations between the two countries were improving and praised the Saudi summit, whch he said was a way to foster "Islamic and American relations".
"There are problems now that cannot be solved regionally and by superpowers alone. Coordination with us in the developing world is very important because terrorism cannot be beaten by bombs alone," he said.
"Sudan is playing a very important role because many countries are now learning from the Sudanese experience in facing those in danger of being radicalised."
In March, Jordan faced pressure by rights groups to arrest Bashir, who was in the Middle Eastern country to attend the Arab Summit.
In 2015, South Africa was strongly criticised for failing to arrest Bashir when he visited the country for an African Union summit. South Africa later announced it would leave the ICC on grounds of "incompatibility".
Last year, Sudan was accused of using chemical weapons against civilians in Darfur.
The country is also accused of marginalising non-Arab populations in the Blue Nile and South Kordofan regions, where conflicts are ongoing.
The European Union imposed an arms embargo on Sudan in 1994.