"Sugar" Ray Leonard has become the latest member of the boxing fraternity to cast doubt on the competitiveness of a prospective future meeting between Floyd Mayweather Jr and Conor McGregor, admitting that it would be close to becoming the biggest mismatch in the sport's history.
The saga involving a lucrative bout between a former five-weight world champion and mixed martial arts' most valuable asset has rumbled on for what feels like an eternity, although it could be that we are now approaching something like the end game in terms of negotiations.
McGregor, who has applied for a boxing license in the state of Nevada, recently signed his half of the contract and UFC president Dana White subsequently confirmed that he intended to begin talks with Mayweather's camp.
Speaking in London after watching formidable protege Gervonta Davis defend his IBF super-featherweight title against Liam Walsh at the Copper Box Arena on Saturday night (20 May), "Money" reiterated that, if he was to come out of retirement, there is a "90% chance" that it would be to face McGregor.
He also insisted it was the only fight that makes sense to him, but stressed that he needs to return to the United States and communicate with his team before any "huge" move is announced.
Plenty of boxers have had their say on the likely one-sided nature of such a contest, collectively claiming that McGregor simply does not possess the necessary ring craft to hope to defeat arguably the best pugilist of his generation. Leonard appears to concur with that assessment, but does not believe that factor will be a barrier to financial success.
"It will be successful, financially," he was quoted as saying by The Telegraph. "It is intriguing. It reminds me of when Muhammad Ali fought [Japanese wrestler Antonio] Inoki [in 1976]. I saw it just the other day. Back then I loved it but... if they decide upon boxing with McGregor, Mayweather wins hands down. But if McGregor was able to kick..."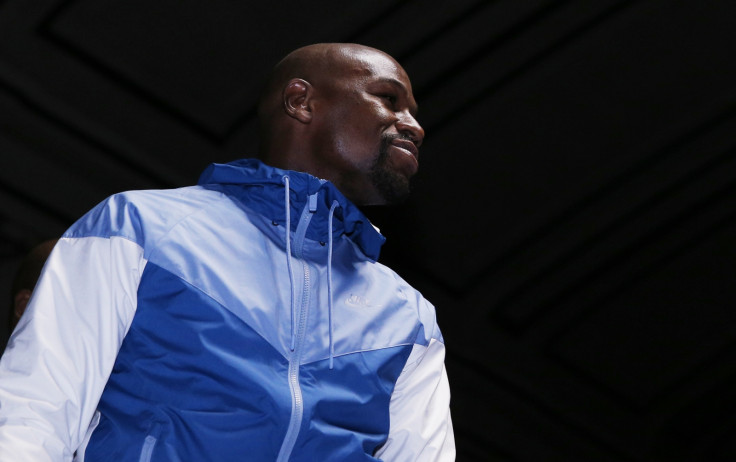 Leonard has no doubt that the curiosity factor would help sell a clash between Mayweather and McGregor and believes the fight would appeal more to sports fans in general than boxing purists.
On it being among the biggest mismatches ever witnessed inside the squared circle, he added: "It's close. The fact that we boxers deliver punches is so different to what they do. There's more looping and what have you because they also have to be in position to be able to kick and be on balance to deliver that elbow or whatever shot they have.
"It will be interesting. I'm struggling with words. I'm trying to think how best to describe what could and what would happen. Being just boxing, it's Mayweather by a long shot."