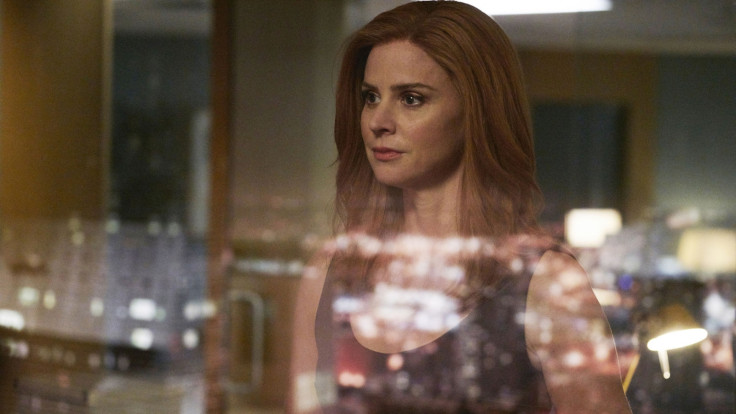 The premiere of Suits season 7 opened with a lot of drama in everyone's lives. Louis Litt is dealing with his breakup from Tara in the worst way possible and Harvey Specter is trying to come out of Jessica's shadow and take over Pearson Specter Litt.
Episode 1 found Mike adjusting to his new status at PSL and Rachel handling the new associates following Louis' meltdown. Harvey took his former therapist Dr Paula Agard (played by Christina Cole) to dinner and even kissed her at the end of the episode.
Also Donna, who was seen asking for more in the last season, finally got the much-needed designation she deserved. Harvey made Donna the new "senior partner" at PSL. Although Mike, Rachel and Louis are supportive of Harvey's decision, not everyone is thrilled.
Episode 2 is titled, The Statue, which will air on 19 July at 9pm ET on USA Network. The official synopsis teases Harvey butting heads over a bold move, which could be about a decision to make Donna a senior partner. The description teases "Donna's actions" raising some questions and implying a tough journey ahead for her.
Executive producer Aaron Korsh spoke about what Donna's new title would do to the others at Pearson Specter Litt. "The downside of it is that it's a big leap to go from legal secretary to senior partner. It's going to have consequences for Donna without a doubt. Like, imagine if you were a beat reporter and the next thing you knew, they put you in charge of running a publication. People might not respect you. They might be like, "What the hell are you doing at this position so quickly?" So there's some of that." He told TV Line,
"Also, Harvey has made this decision very early, and people might be like, "Why are you promoting her so high, so quickly?" That stuff is going to come back and have consequences in both of their lives. So in that sense, it's not going to be everything that it's cracked up to be. But she's going to roll with those changes and, I think, do a really good job fighting for her position in the firm even after she's been given this position," the showrunner added.
The official synopsis for episode 2 reads as follows: