Australian mobile operator Telstra is launching the world's fastest 4G mobile network that offers blistering download speeds of one gigabit per second (GBps). The Gigabit LTE service will be made available to customers at the end of February 2017 and is being heralded as a "key step" towards the next generation of mobile networks, 5G.
The service was announced by Telstra during the Gigabit LTE Experience Summit in Sydney, Australia, on 30 January. Its super-fast network will be coming to Sydney and other select cities in Australia and is currently achievable using Netgear's new Nighthawk M1 gigabit LTE mobile router. The AU$360 device saw the operator manage to achieve (in laboratory conditions) a download speed of 1Gbps and a peak upload speed of around 150 megabits per second (Mbps) over its 4G network.
Telstra's super-fast network will make streaming 4K content a doddle for compatible smartphones, as well as seriously speed up the time it takes to download and upload even large files with speeds ten times faster than the country's own National Broadband Network, it is claimed.
This will provide particularly crucial as smartphone-based virtual reality matures: 360-degree video tends to be bandwidth-intensive, so having a 4G network capable of handling the heavy demands of virtual reality will pave the way better, higher-quality VR experiences on mobile.
Telstra's gigabit service leaves UK operators in its dust. In comparison EE – which is the UK's fastest mobile network – advertises peak download speeds of 90Mbps on its top-tier 4GEE Max tariffs. One gigabit is equal to 1000 megabits, meaning EE's network doesn't scrape a tenth of the speed of its Australian counterpart.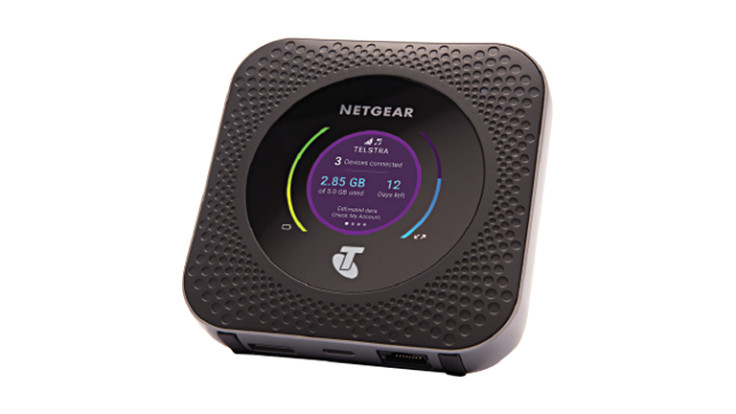 In fact, Telstra's network is speedier than most wired UK broadband services, beating the fastest available offerings from Virgin Media (200Mbps) and BT Infinity (76Mbps). According to Telstra, customers should be able to download an HD movie in three minutes, and an-hour long television show in as little as 16 seconds.
As you'd expect, Telstra's Gigabit LTE network will only be available to customers in Australia. Mike Wright, group managing director, Networks, Telstra said: "As our customers continue to use increasing amounts of data for entertainment and business use, Telstra's continuous innovation ensures our network is ready to deliver the country's best mobile experience.
"We are well placed to evolve our 4G network and are putting the building blocks in place for Australia to be ready for 5G – this will deliver more bandwidth and lower latencies which are critical for emerging applications such as downloading 4K video, IoT, autonomous vehicles, augmented reality and shared virtual reality,"