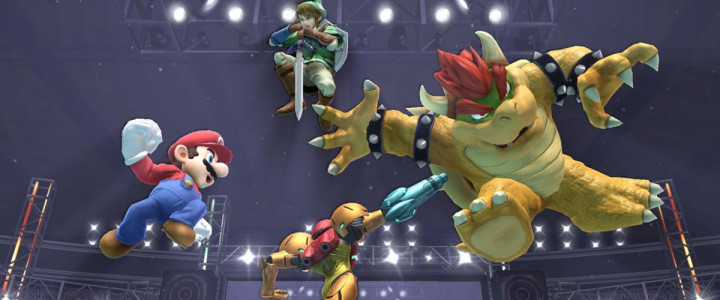 Super Smash Bros for the Nintendo 3DS, the first from the series to hit handheld devices, is receiving rave reviews from around the Internet. We've rounded up the most important ones from the most prominent reviewers.
IGN 8.8/10
Smash 3DS is impressive and, for the most part, feels right at home on 3DS. The multitude of ways to play and awesome customization gave me many reasons to keep fighting – and I've been at it for more than 45 hours already.
Joystiq 9/10
While there are definite areas where Nintendo could improve on Super Smash Bros in an inevitable sequel, this is the most feature-complete, compelling Super Smash Bros entry to date. It stands right alongside Fire Emblem: Awakening and The Legend of Zelda: A Link Between Worlds as a game that every 3DS owner should play.
Nintendo Life 9/10
Remarkable production values combined with a staggering amount of content and fan service make Super Smash Bros for Nintendo 3DS an entertaining, rewarding and downright addictive title that's immensely hard to put down.
VideoGamer 9/10
Both single and multiplayer offerings giving you enough reason to spend hours upon hours simply collecting new uniforms and trophies. The 3DS-exclusive Smash Run offers something different from the rest, too, adding a five minute side-scrolling spree before a four-man brawl.
Polygon 9/10
The fourth Super Smash Bros is more than just brawling; a lot more, in fact. I've spent far more time collecting loot, doing Classic mode playthroughs, participating in Smash Runs and pushing my high scores in various minigames than I have actually fighting other people.
Destructoid 9/10
Delivered just about everything I wanted out of it, and then some. I've grown attached to a number of newcomers, I've played more online matches than I ever did with Brawl, and I'll be tackling all of the single-player content for weeks on end. I'm all in again thanks to Smash 3DS.
Giant Bomb 8/10
The roster is bigger and better, a large variety of fun stages has been added, and some cool tweaks like character customization make their debut. Spotty online offerings, the drawbacks of being on a portable console, and the lack of a substantial single-player mode hurt the overall experience, but not enough to tarnish the series' name.