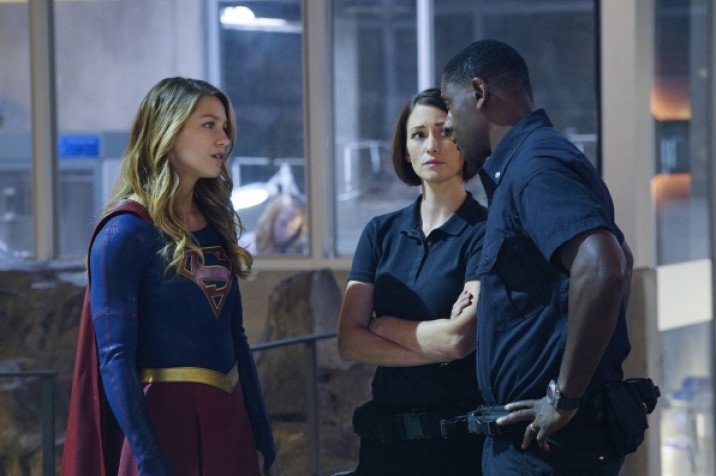 Supergirl season 1 has gone on a winter hiatus and will return with a new episode on 4 January 2016 at 8pm EST on CBS Network. In the fall finale episode, Kara stood toe to toe with her aunt Astra and was successful in capturing her, but it turns out it was all a ruse. Besides, Cat Grant figures out that Kara is Supergirl.
Astra's husband Non and his evil team's plan is to distract Kara and invade Lord Technologies. They open fire on Maxwell, Alex, Hank and other DEO agents. The episode ends with Supergirl engaging in an intense battle that is a cliffhanger.
Warning Spoilers ahead
CBS has released the synopsis for episode 9 titled Blood Bonds, where Kara will try to refute Cat's allegations about her being Supergirl.
The synopsis reads as follows:
With Astra in captivity at the DEO, her husband, Non (Chris Vance) captures Hank, leading to a tense standoff between the two sides. Also, Kara continues to refute Cat's allegations that she is Supergirl.
Executive producer Andrew Kreisberg too teased what to expect next in the series in an interview with Entertainment Weekly. He dished, "The episode ends with one of my favorite lines I've written, which is Non saying, "To think you're the last woman to survive the House of El," and Kara says, "You're going to wish I died with the rest of them." Them flying at each other is the cliff-hanger. When we come back, we have one of our coolest fights that we've done to kick off the episode."
"Then, both in this episode and the next episode, we have flashbacks to Krypton. In episode 9, the flashbacks to Krypton are Astra and Non's trial, which is kind of fun to see, especially seeing Laura Benanti act against herself," he revealed.
Talking about Cat Grant figuring out Kara's secret Kreisberg teased, "She's starting to piece it all together. That's how it comes out. How the two of them deal with it in episode 9 is both hilarious and heartbreaking and emotional. It's very cool."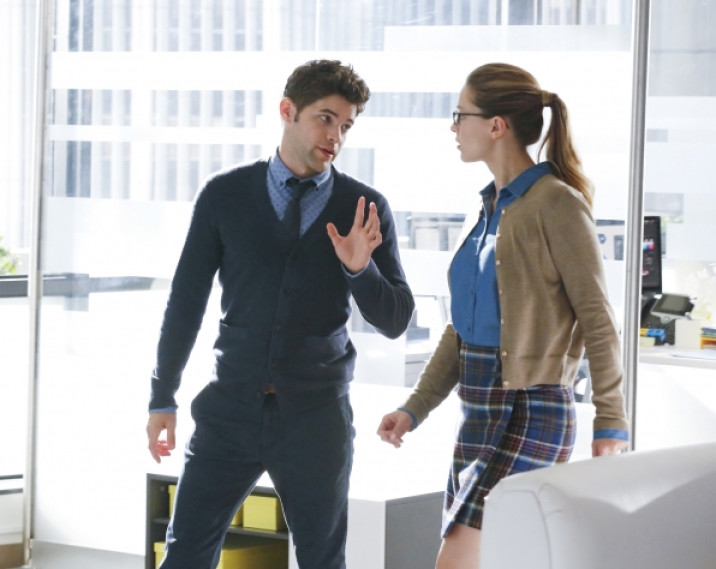 In the fall finale episode, James Wilson encouraged Winn to tell Kara how he feels. The producer teased that fans will get to see more of Winn and Kara when the show returns. He said, "You're going to get more of Winn and Kara in episode 10, which features the Toyman (Henry Czerny). There's some stuff that comes up in that episode that's going to change their dynamic forever."