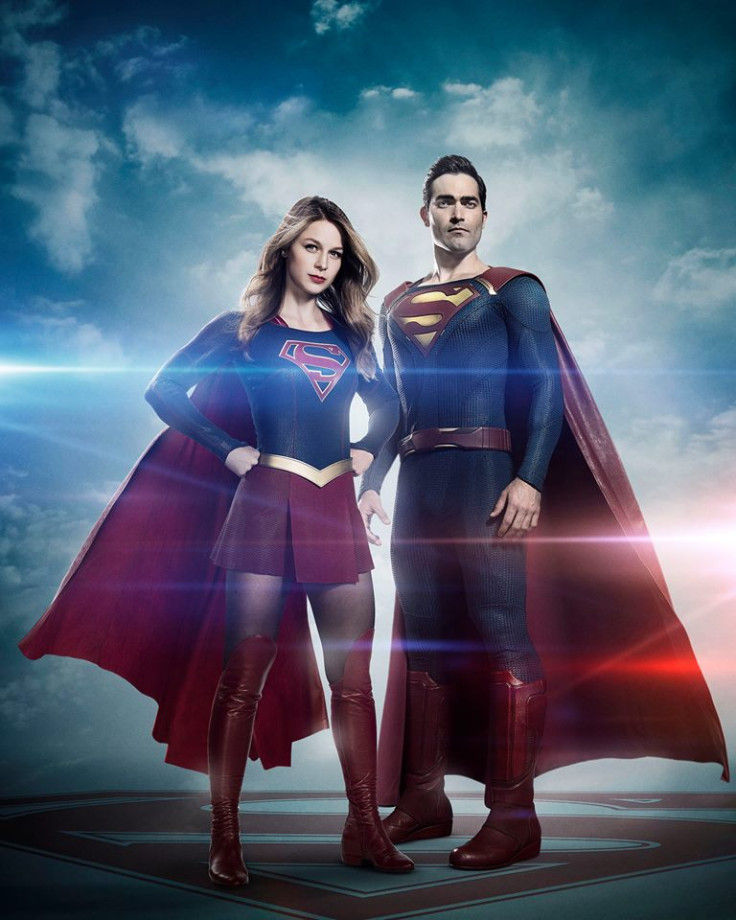 The latest promo for Supergirl season 2 features Tyler Hoechlin as Clark Kent/Superman, who teams up with his cousin Kara Danvers/Supergirl to prevent a plane crash.
The promo opens with Supergirl and Superman saving 200 passengers on board the plane as an excited Kara says, "That was awesome. I mean it was terrible, but it was awesome." She adds, "I dreamt of this moment, both of us teamed-up."
Cat Grant, Kara's boss and her colleague/friend Winn Schott are star-struck seeing the caped superhero in National City and the clip highlights a bit of sibling rivalry between the two. In one scene, Supergirl points at a headline that reads, "Supergirl saves the day." She then tells her cousin, "Doesn't bother you that I got credit on this one. Does it?" The Man of Steel just smiles at her, as she repeats, "Not even a little bit?"
Another two-minute sneak peek released by The CW Network shows the entire incident in detail, where the cousins leap into action to save the flight. Superman flies to help his cousin and says, "Need a hand? It's good to see you!" To which Kara replies, "This looks like a job for both of us!"
The CW has released the synopsis for Supergirl season 2 premiere titled The Adventures Of Supergirl. Episode 1 will air on 10 October at 8pm EST on The CW Network and the description for the chapter reads as follows: