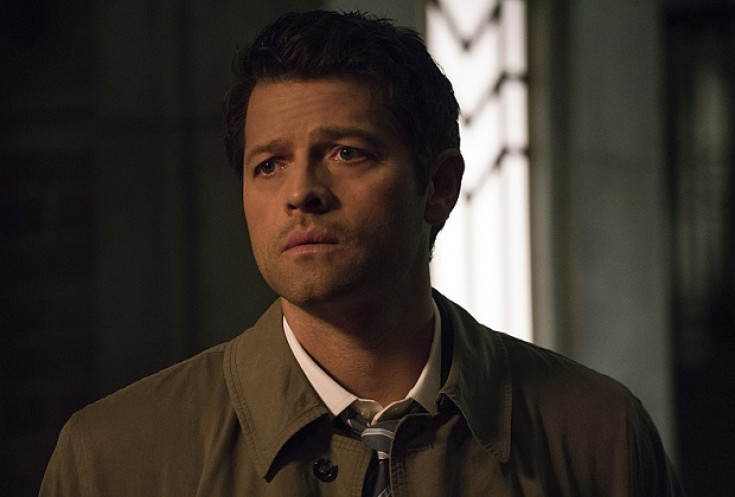 Supernatural actor Misha Collins took to social media to celebrate Castiel's birthday and shared details about the angel's "accelerated" ageing process.
Uploading a photo of his character on The CW show, the 43-year-old actor highlighted Castiel's before and after look, and captioned the Instagram post saying, "#HappyBirthdayCastiel! Cas is thousands of years old, but knowing Sam & Dean have accelerated the ageing process."
Misha shared two different images of his character. In the first one, we can see a fresh looking Castiel from Supernatural season 4 whereas in the second one a bloodied looking photo of him from later seasons can be seen.
He continued the post, "Here's a before & after... (Sure, technically Cas predates the Gregorian calendar & wasn't born today, but I'm playing along to score free cake.)"
Fans are loving Collins' funny post and Supernatural fans flocked to the comments section to wish Castiel a very happy birthday. A fan wrote, "Happy birthday Cas. This roll is so much good I love this so much especially it has this actor it turns to so lovely❤i can't wait for next season anymore."
Another fan of the angel commented, "Happy birthday Castiel!! I hope he's happy in the next season." An Instagram user pointed out a shocking fact about Castiel's "older" look in the show.
The comment reads, "I actually think it's weird that spn [Supernatural] producers/makeup people make Castiel look older and older! I thought it was because you (Misha) was getting older but meeting you in person at VegasCon. I noticed that you look a lot younger than Tv makes you look! Cas should be portrayed as forever young in his vessel, I think, even if Sam and Dean make it difficult. He's still an angel."
A social media user, who is patiently waiting for the next season of Supernatural, replied, "Happy Birthday Cas xxx Can't wait to see you again."
Previously, Collins has confirmed that he will return as Castiel in Supernatural season 13 after that tragic death in May finale.
Teasing Castiel's journey in season 13, he said at San Diego Comic-Con, "He gets a little bit of a reset at the beginning of season 13, because the circumstances that unfolded at the end of season 12 felt like they weren't anybody's fault."
Season 13 will find Castiel uniting with Sam and Dean around a common purpose, admitted Collins, and teased that fans may see "different iterations" of his character. He said: "The Cas that comes back is not the totally different Cas."