Supernatural season 11 episode 16 will not air on 2 March: What's next for Dean, Sam and Amara?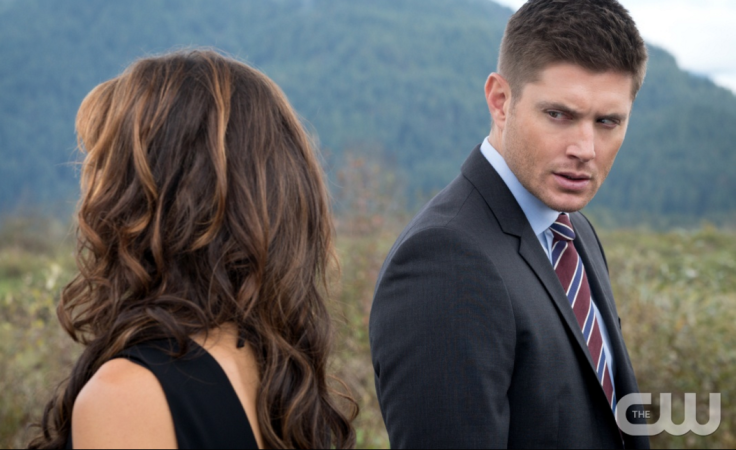 Supernatural season 11 has gone on a three-week hiatus and will return with episode 16 of season 11 on 23 March at 9pm EST on The CW. Titled, Safe House, fans will finally learn about Amara's end-game in the upcoming chapter.
Here are a few things that fans can expect on the show: (Potential spoiler ahead)
1. The series will focus on Amara's plans for mankind, as she is not happy with God for locking her away and creating the Universe. The promo for the upcoming episode shows the Darkness in action as Dean says, "The world is going to burn, and once she gets started, that's the end." So basically Amara will try to get back at her brother by destroying the universe he created as she previously told Dean, "I was the beginning and I will be the end. I will be all that there is."
2. Sam and Dean will do anything in their power to take Amara down. The promo also hints at the Winchester brother finding out Darkness's location.
3. Lucifer who has taken over Castiel's body is also looking for a way to defeat Amara. In the previous episode, fans saw Lucifer going through folklore to find a "Hand of God" to use to defeat Amara.
4. Amidst the threat Darkness is posing, there is the another big issue of Lucifer inhabiting Castiel's body. Misha Collins spoke about the possibility of casting Lucifer out of his Angel's body in a recent Supernatural event in Houston. He said, "He [Castiel] probably could. If he were properly convinced, he probably could expel him [Lucifer]. Sam did it. I think it's possibly. I don't think that is off the table. We've seen a precedent for that in the past."
5. With all the mayhem Darkness has created, there is the underlying question – Where is God? And when will he appear? Rob Benedict will reprise his role as Chuck, who is a powerful prophet in episode 20 of season 11. According to TV Line, God might send Chuck as a Winchester ally, in their fight against Amara.
© Copyright IBTimes 2023. All rights reserved.