Supernatural season 11 fall finale will feature the much anticipated return of Lucifer, who may help the Winchester boys in fighting Darkness. Lucifer's cage appeared in Sam's dreams and hallucinations right after Amara was freed, which paves the way for the question: Is God hinting that the answer to Amara is in that cage?
Warning: Spoilers Ahead
Here are a few things to expect in the mid-season finale episode:
1. Episode 9 titled O Brother, Where Art Thou? will air on Wednesday, 9 December, at 9pm EST on The CW. This episode will give fans a little more information about Sam's visions and Darkness's motives.

2. Mark Pellegrino returns as Lucifer in a new promo for the episode. The last time we saw Lucifer was in season 5, when Winchester brothers locked him in his cage forever. Later in season 7, Pellegrino returned in Sam's hallucination because of his memories of his time in Hell.
The promo for the upcoming episode opens with Lucifer's cage and Sam seeing the Satan inside the box, as the young Winchester asks God: "Is this really the answer? Is this what you really want?"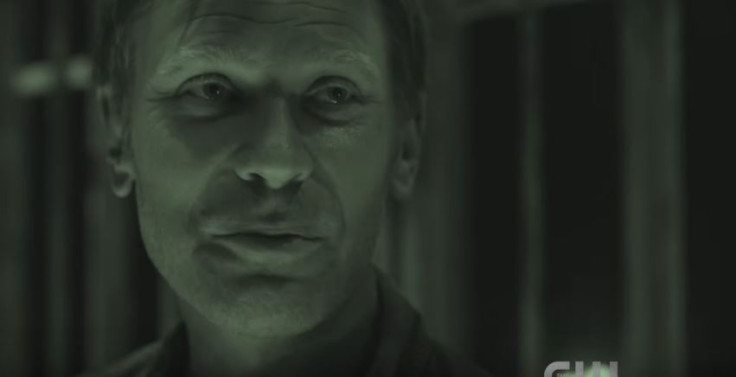 Sam then tells Dean that he asked God for a way to beat Darkness and he found himself in that cage. To which Dean questions: "With Lucifer?" The promo ends with Lucifer claiming: " I am your only hope."
3. Darkness will go rogue in the episode and unleash her power on the local townspeople as the promo shows Amara killing a lot of people. According to the synopsis, Amara also puts forth a shocking challenge.
4. Dean, Sam and Crowley team up to fight Darkness. Dean (Jensen Ackles) tries to understand the hold Amara has on him as the promo shows the two kissing. Dean kissing God's sister might not go too well for the elder Winchester. Also, Sam (Jared Padalecki) and Crowley (Mark Sheppard) will "come up with a plan that could have disastrous consequences." Judging by the promo, The King of Hell will turn to his vindictive mother Rowena (Ruth Connell) for help to defeat Darkness.
Actor Ackles dished out about Dean and Amara's connection in an interview with IGN. The actor said: "I don't think it's a deal about not hurting each other. If you look, Dean actually tries to — he kind of snaps out of it. It's almost a mind control, a trance. You see, when Amara throws Sam across the room, he goes to her and she flicks him against the wall."
"There are a couple of moments where Dean has had an opportunity to at least try and facilitate some sort of battle against her and has failed. That will be touched upon as to whether or not that failure is intentional, whether he's not trying that hard or whether there's something literally holding him back," Ackles added.
5. Padalecki, speaking about Sam's visions of the cage, said: "I think there's a bit of hesitation and reluctance with Sam, having these visions of the cage. Obviously, he's been there and he didn't like it very much. He doesn't want to go back. But that's why he's certain it must be coming from a higher power."
"So, we will delve more deeply into what's in that cage and these visions will continue and Sam will go to whatever lengths he needs to go to figure out who is in that cage, what they have to say and why they have to say it," Jared added.