The Flash season 2 returns with a special crossover episode with Arrow this Tuesday, 1 December at 8pm EST on The CW. Episode 8 is titled, Legends Of Today, where Barry Allen asks the help of Oliver Queen's Arrow team to help hide Kendra Saunders aka Hawkgirl.
Arrow and Flash will unitedly battle Vandal Savage, an immortal time travelling villain in the episode, and also set up another of CW's spinoff shows, Legends Of Tomorrow. The official synopsis reads as follows:
Click here to watch the episode online on The CW website (only in the US). The show will follow the storyline of the comics, with Kendra unaware of her past lives dating back to centuries. Hawkman offers teams Flash and Arrow a brief origin story of himself and Kendra Saunders in a new promo video. The scene opens with Hawkman tied up in chains, alongside teams Arrow and Flash, as he calls Hawkgirl, "Shayera." But she replies that her name is Kendra Saunders and Hawkman remarks, "In this life, and I am..(pauses) was Carter Hall. But that is not who we are."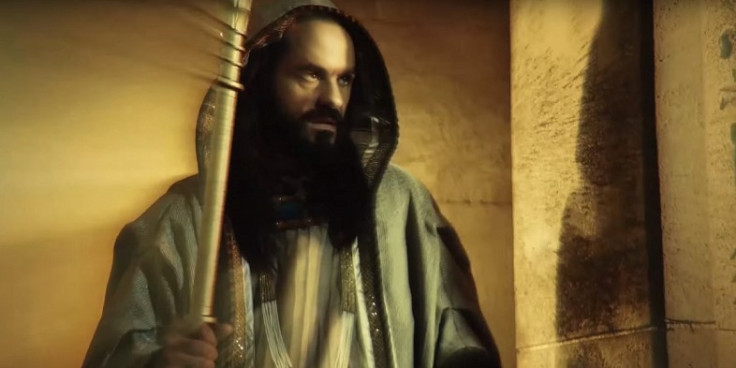 He then explains, "You are princess Shayera, and I am prince Khufu. We are lovers, soulmates and partners for more than 4,000 years. We are drawn to each other in each life and after we die, we reincarnate again to find each other again and again and again. And now that I have found you, we should really get out of here."
Cisco interrupts him with, "Okay Romeo, why don't you pump the brakes," but Hawkman says, "These people cannot protect you from Savage any longer." Oliver questions, "Do you know who Vandal Savage is?" Hawkman replies, "In every lifetime he hunts us down and kills us. He has done it 206 times, and I am not planning to make it 207."
"Why does he kill you?" asks John Diggle. Hawkman explains, "His life force is tethered down. Every time he kills us, he becomes more powerful. You do the math." Barry says that all they need to do is find Savage and get rid of him, but Hawkman taunts them.
Can Arrow and Flash together get rid of Vandal Savage? We will have to wait to find out.