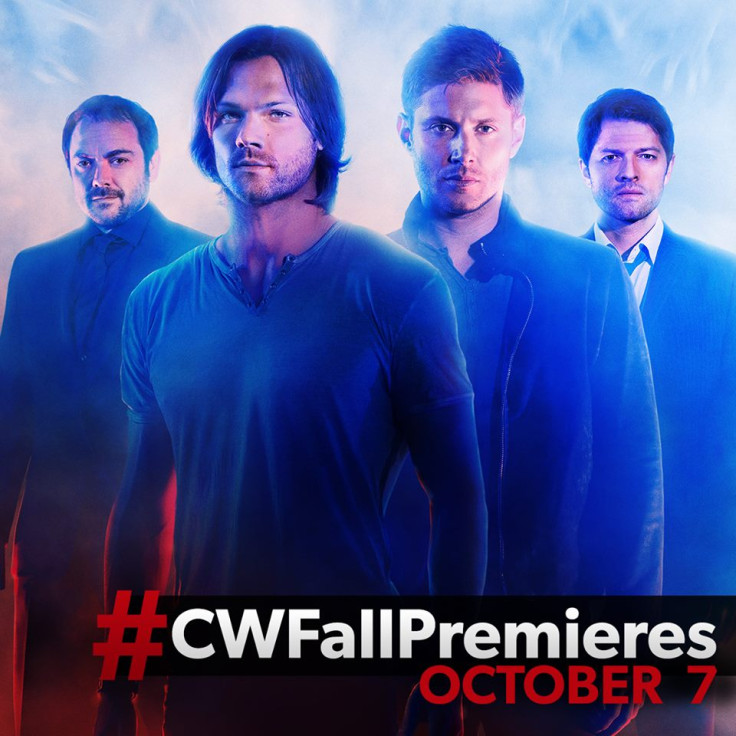 Supernatural season 11 will find Sam Dean and Castiel uniting to face a common threat, Darkness.
The Winchester brothers have had a difficult season 10, with Dean becoming a demon and the removing of the mark of Cain. But the finale titled My Brother's Keeper, surpassed all previous finales - with Dean scything Death, and unleashing Darkness all over the world.
Executive producer and writer Andrew Dabb teased at the San Diego Comic-Con that the show will pick up where the finale left off.
When asked about Death's disappearance, Dabb revealed, "Well, there has always been a Death. Once he goes missing, it creates some issues, particularly among souls, particularly among reapers. [His disappearance] is something we want to pace out over the course of our season, or at least the first half of the season, to really dive into that."
The premiere episode will also introduce a new threat Amara, a femme fatale in her late 20s who possesses an acid tongue and seductive beauty. She came to earth when Darkness was released in the finale.
Executive producer and showrunner Jeremy Carver said that by the first episode "it becomes fully apparent what the Darkness wants, and it's not just a threat for the boys, but a threat to angels and demons as well."
This implies that Dean, Castiel, and Sam will have to fight the new threat together to protect the people on earth.
"In some ways, it's a more global threat. It sounds big and comic-book-y almost, but there's certainly incredibly relatable things about the Darkness that grounds it in the way Supernatural does. Once we fully start to understand what the Darkness is all about, everybody is going to realize there is a very relatable story about a lot of unfinished business for the Darkness' side."
Actor Jared Padelecki also teased that the upcoming season will find the Winchester brothers working on the same team.
Padalecki said, "They don't know what the Darkness is. It's pre-biblical. It predates God and Castiel (Misha Collins) and Crowley (Mark Sheppard). They are completely out of their world, but they are there together. That's super-cool for me. [In real life] I am a brother. So is Jensen. I have two sons. Now the brothers are a team again."
Supernatural season 11 will premiere on 7 October on The CW.