While Sam was successful in healing himself from the Darkness, Castiel is still struggling to find a way to ward off the mad dog spell cast by Rowena in the season 10 finale. Episode 3, directed by Jensen Ackles (Dean) himself, is titled, The Bad Seed, where Dean and Sam will try to hunt down Rowena to help Castiel, and Crowley will find a way to use Darkness for a personal gain.
The official synopsis for the episode reads as follows:
While Rowena (guest star Ruth Connell) tries to consolidate her power to protect herself from the Winchesters, Sam (Jared Padalecki) and Dean (Jensen Ackles) search for a missing baby connected to the Darkness. Meanwhile, Castiel (Misha Collins) struggles to heal and Crowley (Mark Sheppard) tries to find a way to use the Darkness for his own personal gain. Jensen Ackles directed the episode written by Brad Buckner & Eugenie Ross-Leming
The last episode revealed that baby Amara is Darkness and she eats souls to grow. Sam also found a cure to help those infected by the Darkness zombie disease and heals himself. Besides, Castiel was tortured by the angels to give up information on Metatron, but manages to flee from there and shows up in Sam and Dean's bunker asking for help.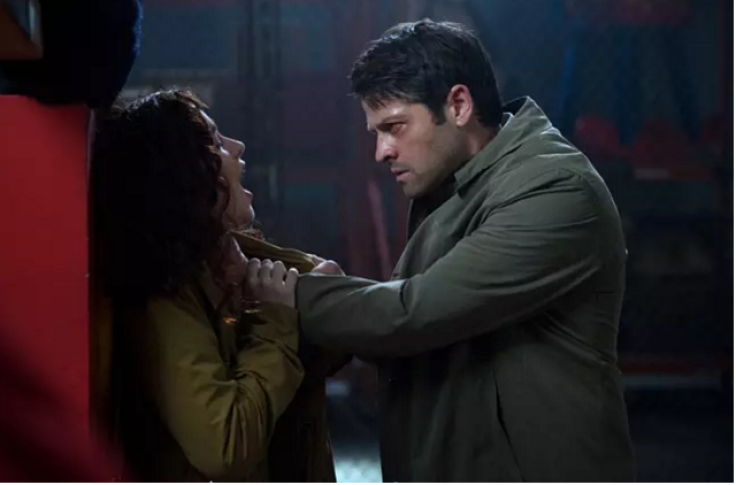 A new promo for the upcoming episode shows baby Amara claiming she's hungry ad eating another soul. Sam informs Dean that Castiel fled the bunker and we see him nearly killing a woman under the spell. The promo ends with Sam nabbing Rowena, who is sporting a blonde wig.
Can the Winchesters cure Castiel? Supernatural season 11 episode 3 airs on 21 October at 9pm on EST.