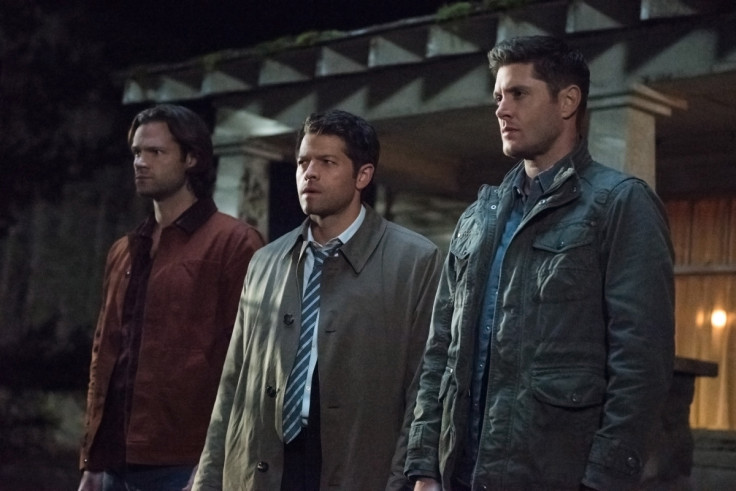 Sam and Dean Winchester will face off against the two main foes, Lucifer and British Men Of Letters, in the two-hour finale episode of Supernatural season 12. Episode 23 is titled, All Along The Watchtower, which will air this Thursday, 18 May, at 8pm EST on The CW Network.
Showrunner Andrew Dabb spoke to Entertainment Weekly about Thursday's finale episode. "We're wrapping a lot of things up and certain plot lines will be ended this season – some forever and some temporarily — but also, that allows us to build up steam going into season 13. Coming out of the finale, people will have a pretty good idea of where things are going," he said.
According to Dabb the events of the finale will have a strong impact on the Winchester boys. "There are some things that happen that impact strongly and directly on the boys, while at the same time, we are starting a new chapter in the show, [though] not in a way of erasing what's come before," the producer explained to EW.
"I think it's something that will be a natural progression of what we've done but also cool and different and hopefully give us a lot of energy going into season 13," he said.
The showrunner also teased that there are some twists coming in the season 12 finale. He noted, "Finales, by definition, can't go too crazy. But I will say this: It's by far the most meta finale we've ever done. There are some twists coming that we've never done before."
Click here to watch Supernatural season 12 episodes live via the CW app. Click here to watch the episode online (only in the US).
Here is the official synopsis fort the final chapter:

Lucifer (Mark Pellegrino) battles Sam (Jared Padalecki), Dean (Jensen Ackles) and Castiel (Misha Collins) for control of his unborn child.