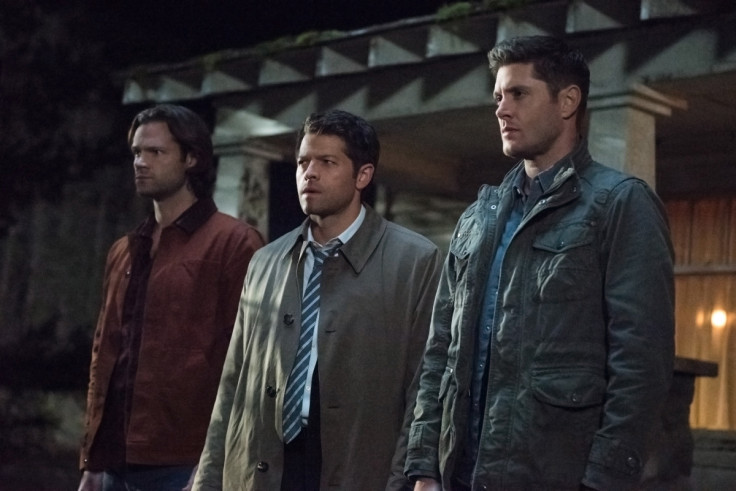 Details about Supernatural season 13 have officially been released by The CW network, ahead of its premiere on Thursday, (12 October) at 8 pm EST. Episode is tilted, Lost & Found, wherein Sam and Dean Winchester will be left to pick up pieces after the tragic May finale.
The official plot description for the premiere episode also highlights Castiel's "heartbreaking death" and Mary learning to survive with Lucifer (Mark Pellegrino) in an apocalyptic world. Here is the full plot synopsis for episode 1:
Season 13 begins exactly where we left off, with Sam (Jared Padalecki) and Dean (Jensen Ackles) left to pick up the pieces after the loss of their mother, the demise of Crowley (Mark Sheppard) and the heartbreaking death of Castiel (Misha Collins). The birth of Jack (Alexander Calvert) leaves the Winchester brothers with differing opinions on how to deal with a Nephilim. After being dragged into the breach, Mary (guest star Samantha Smith) must learn to survive Lucifer (Mark Pellegrino) and an apocalyptic world.
The promo for the premiere episode released opens with a desperate Dean praying to God for help. "God if you are listening, we need your help now." Later Sam is giving some advice to his older brother and says, "We have been down before, rock bottom, and we find a way, because that's what we do."
The video also features new, white-suited, and bearded enemy, possibly the new King Of Hell, causing mayhem and offers a brief glimpse at Lucifer's powerful son Jack (played by newly-promoted series regular Alexander Calvert).
The upcoming season will also bring back the post-apocalyptic alternate reality first seen in the season 12 and thus bring back few old characters' alternate versions who have different fates in this new world.
Missing from the season 13 trailer is Misha Collins' character, Castiel, who was last seen being stabbed to death by Lucifer in May finale. Although Collins has confirmed that the angel will return, fans will have to wait until premiere to see how Cas will be brought back to life.