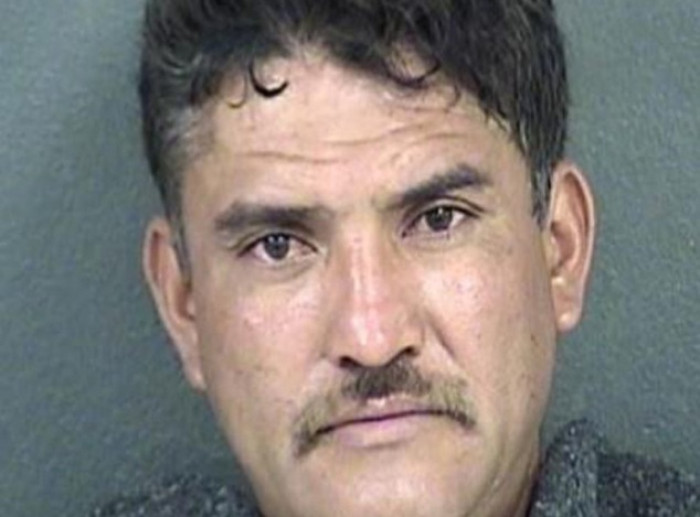 It has emerged that a man wanted in connection with five fatal shootings in a killing spree across Kansas and Missouri is an illegal Mexican immigrant who has previously been deported from the US. Pablo Serrano-Vitorino, said in conflicting reports to be aged between 36 and 40, was captured after trying to accost a man in a car near Interstate 70 in Montgomery County.
A huge manhunt took place after four men were found shot at a house in Kansas City. The property adjoined the home of Serrano-Vitorino. Three men were dead but one was able to speak before he died. Serrano-Vitorino's truck was found 180 miles east and 25 minutes later Randy Nordman was found dead at his home in Montgomery County. Schools were put on lockdown and residents asked to stay indoors as the search took place, after police warned Serrano-Vitorino had an AK-47.
The fugitive was found in a muddy ditch near a McDonald's and several motels clutching his rifle but was arrested without shots being fired. A motorist reported he had been threatened with a gun at the busy intersection, where some businesses had shut early because of the manhunt. Serrano-Vitorino was lying face down in the ditch and offered no resistance. "He was exhausted," said Sgt. James Hedrick of Missouri Highway Patrol.
Fellow Highway Patrol officer Sgt. Scott White added: "As law enforcement, we're very relieved it ended the way it did. Certainly, the citizens are relieved. We have five people killed. We did not want any more injuries or deaths."
The Immigration and Customs Enforcement (ICE) confirmed in a statement that Serrano-Vitorino was deported from the US in 2004 but at some point had returned illegally. Supporters of Donald Trump took to Twitter to claim the case showed why Trump was right to call for the building of a massive wall along the border to keep out illegal immigrants.