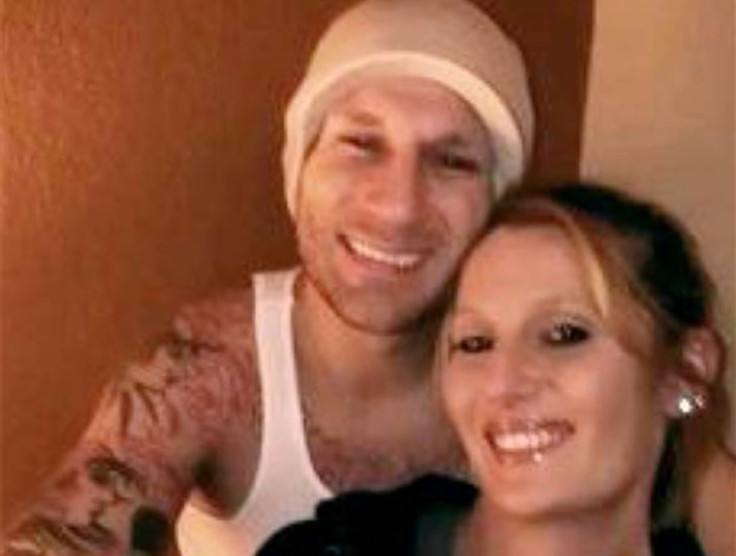 A US couple accused of a violent 'Bonnie and Clyde' style crime spree, that included kidnappings and robberies, have been shot in a showdown with police that left one alleged offender dead. Their two week reign of terror came to an end in the early hours of 5 February after a car chase in Milton, near Pensacola, Florida.
Blake Fitzgerald, 30, was shot and killed by police and his girlfriend, Brittany Nicole Harper, 30, was taken to a local hospital after being wounded. Police said that the shootout took place at about 12.30am on a residential road.
The pair are suspected of carrying out a number of kidnappings and robberies since 22 January and despite plans to get married in Panama, police said Fitzgerald attempted to use his lover as a human shield. She was shot in the leg and ankle, but survived.
Allegedly, the couple's final act before the police gave chase was robbing a shoe store at gunpoint on Thursday night in Pensacola. They then held a family hostage before fleeing in the victims' pick-up truck.
"Thankfully, no innocent member of the public has been physically harmed by this modern-day Bonnie and Clyde, but the couple is armed and dangerous, and has a history of violent crimes and a string of new charges," said US Marshal Martin Keely according to NBC news.
The pair allegedly traded gunfire with officers after being cornered in a residential street as they attempted to leave the stolen pick-up to get into a family home. Harper was captured and is under armed guard in hospital facing charges of home invasion, robbery, false imprisonment and grand theft auto.
The pair were linked to a series of robberies and kidnaps in Alabama, Georgia and Florida after beginning their crime spree on 22 January, when guns were stolen during a burglary in Joplin, Missouri.
Fitzgerald and Harper were thought to have kidnapped a hotel employee in Tuscaloosa, Alabama, after driving his car 60 miles to Vestavia Hills, where they freed him and dumped the vehicle. According to police, the pair invaded a home in a suburb and stole a Ford Edge SUV at gunpoint.
They allegedly took one woman hostage before releasing her unharmed in Birmingham, Alabama. The crime spree continued last Monday in Perry, Georgia, where they robbed a gas station and kidnapped an employee before releasing him.