Sussexes and Cambridges will not be staying under the same roof at Balmoral Castle
Princes William and Harry and their families will not be staying together at the Balmoral Castle.
Queen Elizabeth will be joined by Prince William and Prince Harry along with their families at Balmoral Castle for their annual family retreat. However, the two families will not be staying together. While the Sussexes will be joining the Queen at the main house, the Cambridges will be staying at the Tam-na-Ghar cottage on the Balmoral Estate.
The summer retreat at Balmoral Castle has been a tradition which the Queen enjoys annually. For Her Majesty, the retreat allows her to take a break from her usual duties and responsibilities. According to Vanity Fair, royal aides want to ensure that the Queen's stay will not be marred by any untoward incidents. Housing the two families separately seems to be one of the measures taken to ensure that there are no conflicts during the stay.
Official reports suggest that the families will be staying separately because Balmoral Castle will be getting too crowded with many guests visiting the Queen. She will be welcoming Princess Anne, Prince Edward and his family and British Prime Minister Boris Johnson.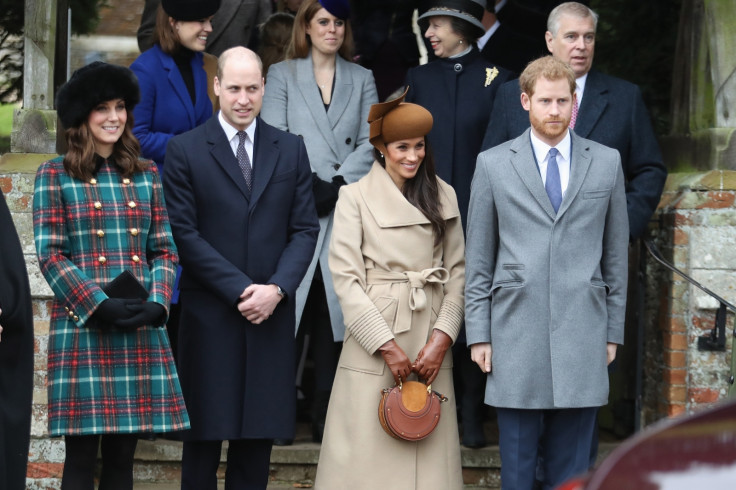 Johnson's stay will be a historical first, as the Queen has also invited Johnson's girlfriend Carrie Symonds. Johnson has already made history by being the first British Prime Minister to live with his partner at Downing Street. Johnson and Symonds' unmarried status had created doubts about the Queen's invite. Usually, the Queen hosts the Prime Minister and their spouse. However, it has been confirmed that for the first time in history the unmarried PM couple will be staying at the Castle.
With a long list of visitors coming to see the Queen, the Cambridges won't be the only ones out of Balmoral Castle. Prince Charles and Camilla will be visiting Balmoral, but they will be staying at the Queen Mother's house at Birkhall.
Earlier, it was reported that William and Harry were to visit Balmoral at different times ensuring that their visits do not coincide. However, it has recently been revealed that both the princes have been scheduled to visit their grandmother towards the end of August. The separate living arrangements ensure that even if the two families are there in Balmoral at the same time, they have enough space to enjoy their stay.
This year will be Archie's first stay at Balmoral Castle. Meghan Markle has already been to the castle, but this will be her first year there as a mother. This year, Markle will not be put in a tough spot since the annual grouse hunt has been called off. Both Markle and Princess Diana were against the annual Royal hunt which has finally been cancelled after last year's media buzz.
© Copyright IBTimes 2023. All rights reserved.