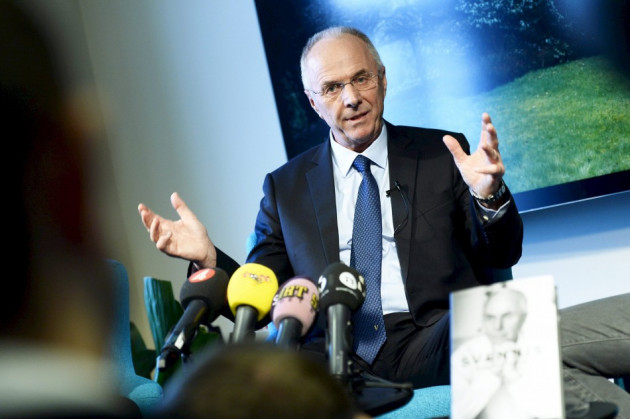 Ex-England manager Sven Goran Eriksson has abandoned hopes of one-day becoming manager of Liverpool
The Swede, who was England boss from 2001-2006, has endured a difficult managerial career of late, failing during spells at Manchester City, Mexico and Ivory Coast.
Eriksson's stock has fallen significantly since his days in England, with the 65 year old currently managing in the Chinese Super League with Guangzhou R&F and says the days of him wanting a move to Liverpool are over.
"In the past, it was always a dream to manage Liverpool," he told talkSPORT. "But that will not happen.
"I've always been a Liverpool fan. My father was a Liverpool fan so it's in the family.
"Liverpool have been doing rather well this season, better than for many years, and I hope they can compete this year in the Premier League because they haven't done that for a long time."
"There is unfinished business [in England], but I will never have the England job again so I don't really think about it," he added.
"But it's the biggest football job you can have, a fantastic job. You are proud and happy to have it every day. It's probably the biggest job in the world."
The ex-Lazio boss was understood to have agreed deals with both Chelsea and Manchester United during his England career while his personal life was constantly splashed over the back pages of national newspapers.
Despite taking England to two World Cup quarter-finals, Eriksson's reputation among the Premier League elite took a substantial hit when he was sacked after one season at City, before an inauspicious spell as director of football at Notts County and a disastrous tenure at Leicester City.
Technical director positions have followed at BEC Tero and Al Nasr before his move to China in the summer.