Sweden drops WikiLeaks founder Julian Assange rape probe
Assange has been staying in Ecuadorian embassy for past five years to avoid extradition to Sweden
Sweden has decided to drop the alleged rape investigation involving WikiLeaks founder Julian Assange.
Assange, who has been holed up in the Ecuadorian embassy in London since 2012 in a bid to avoid being extradited to Sweden to face the allegations, was accused of a woman in 2010.
The whistleblower has been staying in the embassy – fearing he would be extradited to the US once he was in Sweden, to face espionage charges – following the leak of thousands of classified documents on his WikiLeaks website relating to wars in Iraq and Afghanistan.
Assange was initially accused of three sexual assault allegations in Sweden, but two of the allegations – sexual molestation and unlawful coercion – were dropped in 2015 because they had exceeded the time limit in which they could be prosecuted.
Assange was questioned by Swedish prosecutor Ingrid Isgren inside the embassy in November 2016 about the final allegation of rape.
A statement from the Swedish Prosecution Authority said: "Chief Prosecutor Marianne Ny has today decided to discontinue the preliminary investigation regarding suspected rape concerning Julian Assange."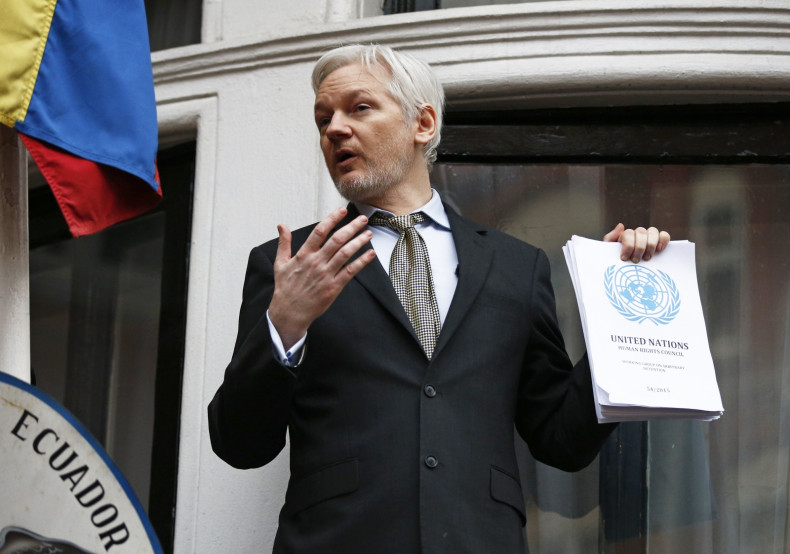 The move means Assange is now longer under any investigation from Sweden, but is still wanted by British police for jumping bail and risks arrest if he leaves the embassy.
A Met Police spokesperson said: "Westminster Magistrates' Court issued a warrant for the arrest of Julian Assange following him failing to surrender to the court on the 29 June 2012. The Metropolitan Police Service is obliged to execute that warrant should he leave the Embassy.
"Whilst Mr Assange was wanted on a European Arrest Warrant (EAW) for an extremely serious offence, the MPS response reflected the serious nature of that crime. Now that the situation has changed and the Swedish authorities have discontinued their investigation into that matter, Mr Assange remains wanted for a much less serious offence. The MPS will provide a level of resourcing which is proportionate to that offence."
Following the news, Assange sent a tweet via the Wikileaks account saying: "UK refuses to confirm or deny whether it has already received a US extradition warrant for Julian Assange. Focus now moves to UK." He also posted a picture of him smiling from his personal account.