Newly married Swedish royal couple prince Carl-Philip and Princess Sofia made their first public after spending the last three week in Fiji for their honeymoon.
The couple, who married in an extravagant ceremony at the Chapel Royal in Stockholm, was seen in the Scandinavia Touring Car Championships in Falkenberg, where the prince competed.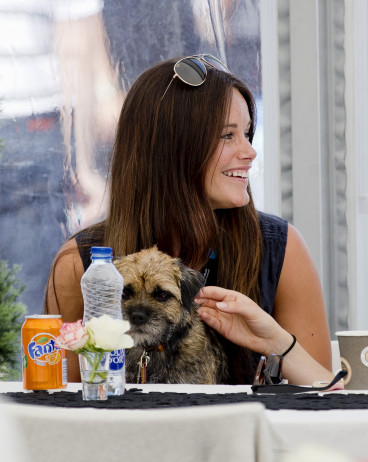 According to the Daily Mail, the new princess was seen cheering on her husband with the couple's border terrier Siri.
The 36-year-old prince won his race and celebrated by spraying champagne at the podium as his 30-year-old wife and 69-year-old father, King Carl XVI Gustaf watched on.
Carl-Philip told Swedish broadcaster SVT that the win was "splendid," the Daily Mail reported. He later told local newspaper Hallands Nyheter: "It was incredibly nice to win and important for confidence."
The newly married couple tied the knot on 13 June and left just hours after their all-night wedding reception towards their honeymoon in Fiji. Johanna Lejon, a royal reporter at Svensk Damtidning, revealed that the couple was having a short honeymoon due to the prince's hectic racing schedule.
Carl-Philip was at a race at Mantorp Park in Sweden on 25 June, just prior to his race over the weekend. As previously reported, the prince has raced in the Scandinavia Touring Car Championship since 2013.
According to the Daily Mail, Sofia is expected to take on full-time royal duties, as she continues to support various children's causes.