Michael Jamieson won Great Britain's fourth medal of the day as he secured a silver medal in the men's 200m breaststroke as he smashed the Olympics record.
Unfortunately it was not enough as Daniel Gyurta of Hungary grabbed the world record in a time of 2:07:28 to land the gold medal.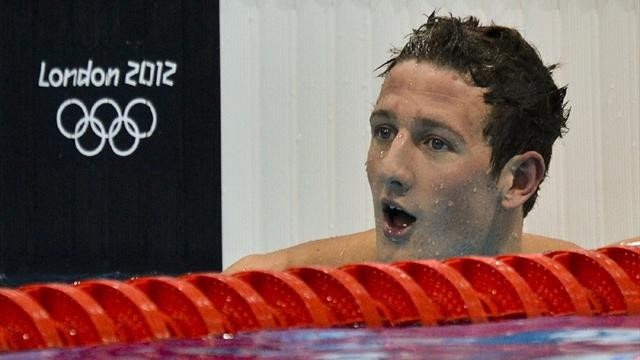 "I loved it. I had a little more to give after last night. It's so much easier to swim with a bit of confidence behind you," said Jamieson.
"I cannot believe I have got 2:07, but I forgot about the time tonight - it was more tactical. I tried to stay on Gyurta's shoulder for the first hundred. I wanted to have everything on the line.
"I was desperate to get on the podium tonight to repay the faith and support we've had. After last night I thought I could win it but he was too strong in the end.
"I had planned for this night and that helped with the nerves beforehand. For so many years I have gone over this in my head.
The performance capped off a superb day for Team GB that had begun with the first gold medal of the London Games as Heather Stanning and Helen Glover dominated throughout in the women's pair.
This was followed by a bronze in the men's eight, before a superb showing in the cycling delivered two more medals as Tour de France winner Bradley Wiggins took gold to win his seventh Olympic medal.
His Team Sky partner Chris Froome also finished in the medal positions as he claimed a well deserved bronze with a superb cycle in the time trial.
Jamieson, who admitted that he now hopes that the entire team will have a lift and look to secure yet more medals, then capped off the day in style with a superb swim.
"It's a great day for GB all-round & hopefully it's lifted the team & we can kick on & move up the medals table," Jamieson told the BBC.
Team GB are now 11th in the medal table with two golds, three silvers and four bronze medals as they look to improve upon their total in Beijing.