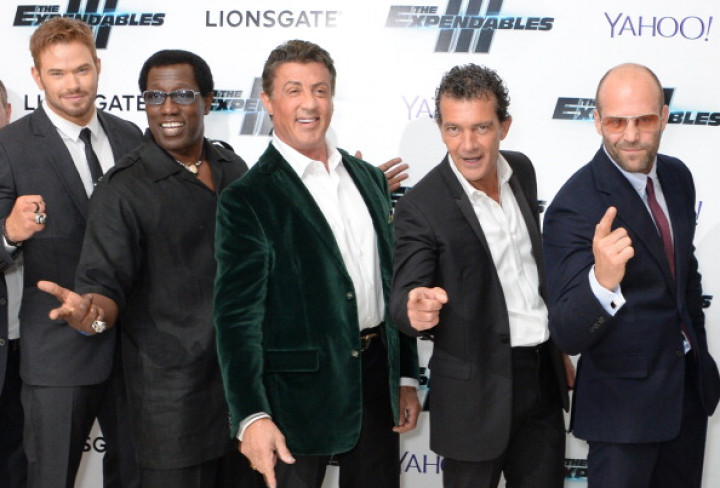 American actor/film director Sylvester Stallone revealed Jason Statham had an encounter with death while filming the movie The Expendables 3.
The 67-year-old Rocky actor explained how Statham's former career as a professional diver saved his life when a truck he was travelling in during the filming plunged into the sea.

"He faced death. He was test-driving a three-ton truck and the brakes run out," Stallone told The Mirror.
"It went down 60ft into the Black Sea and became impaled.
"Luckily we had taken the doors off before. If anyone else had been in that truck we would have been dead because we were all wearing heavy boots and gun belts."
"We would have drowned. But because Jason is an Olympic-quality diver he got out of it," Stallone added.
The 47-year-old boyfriend of supermodel Rosie Huntington Whiteley competed for England on the springboard and the platform in the 1990 Commonwealth Games in Auckland, New Zealand.
Meanwhile, in an interview with Harper's Bazaar September issue Whiteley revealed Statham helps her to be down-to-earth.
"That's what makes being with an Englishman out there so great. I mean, we live in Hollywood, for f**k's sake. It would be easy to lose touch with reality," she said.
The Expendables 3 starring Stallone will be released on 15 August.