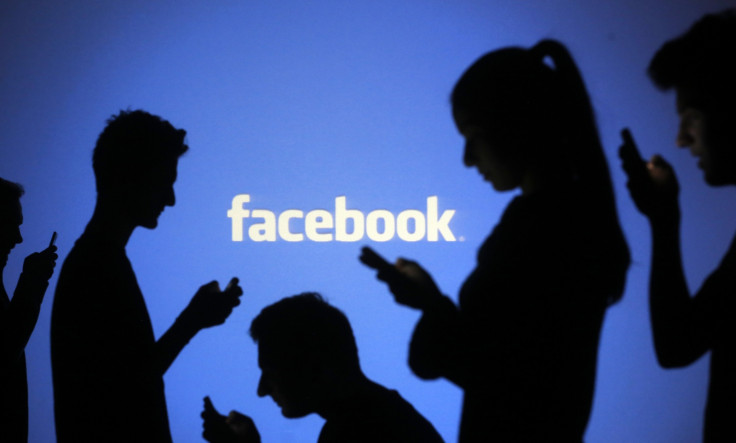 Facebook has announced that it will take major steps to take down hoaxes and fake news stories from its social network.
Every now and then social media is flooded by news scams, and the most affected seem to be celebrities who suffer unnecessarily due to the death hoaxes circulating in their names.
IBTimes UK has compiled a list of top ten death hoaxes that went viral on the internet and very nearly convinced millions of fans that their favourite celebrity was dead.
1. Sylvester Stallone Death Hoax: The Rocky star's 'death' in a horrible car accident was a Facebook scam. The fake post was also accompanied by an image of a toppled car.
No! Sylvester Stallone has not died in a car accident! It's #Likejacking #Facebook pic.twitter.com/usu8z0egwx

— peterkruse (@peterkruse) August 5, 2014
2. Dwayne Johnson Death Hoax: In April 2014, a fake report about the Rock claimed that the actor had died while filming a dangerous stunt for the movie Fast & Furious 7.
"Preliminary reports from New Zealand Police officials indicate that the actor fell more than 60 feet to his death on the Kauri Cliffs while on-set," the fake report, which went viral on social media, claimed.
3. Undertaker Death Hoax: Undertaker aka Mark Calaway also became the victim of a hoax when a fake death story about the 49-year-old WWE wrestler went viral.
"Mark 'The Undertaker' Calaway was found in his Houston home dead late last night by his wife Michelle McCool," the fake article from satirical website Empire Sports read.
4. Paul Walker Death Hoax: This was a tragic death hoax which went on to become true when the Fast & Furious star actually died in a car crash in Los Angeles.
The hoax has reportedly emerged on a satirical website MediaMass.net which carried an article stating that the 40-year-old actor had died.
Walker's spokesperson even came forward to deny the fake story as many of his fans actually believed the false story. However, hours after the hoax, news of the 40-year-old actor's actual death emerged.
5. Norman Reedus Death Hoax: American actor Norman Reedus, best known for his portrayal of Daryl Dixon in the AMC television series The Walking Dead, has become a celebrity death hoax victim not once or twice but four times in 2014.
A fake report which went viral on the internet described how the Walking Dead star died shortly after a snowboard accident in June 2014.
6. Will Smith Death Hoax: American actor Will Smith became the victim of celebrity death hoaxes multiple times. The last time he faced such a hoax was in January 2014 when a fake report claimed that Smith had died after he fell from a cliff while performing a stunt during the shooting of his latest movie in New Zealand.
7. Andrew Lincoln Death Hoax: Rick Grimes from The Walking Dead joined the celebrity death hoax when a fake internet report claimed that Lincoln had died in a snowboarding accident at Zermatt Ski Resort in Switzerland.
According to the report by Global Associated News, Lincoln lost control while snowboarding and smashed into a tree at high speed and died instantly.
8. Cesar Millan Death Hoax: The Dog Whisperer also became the victim of a death hoax when a Spanish-language website falsely claimed that the 45-year-old had suffered a heart attack and died at Santa Clarita Hospital in California.
9. Jackie Chan Death Hoax: A statement started spreading across cyberspace claiming that "actor Jackie Chan died in a single vehicle crash between Ipswich and Willowbank in Queensland as confirmed by Royal Queensland Police."
Hollywood star and kung fu legend Jackie Chan was declared dead on the social media when a fake report of his death went viral sending shockwaves among his fans.
10. Rowan Atkinson Death Hoax: Mr Bean's fans were in shock when a fake CNN source claimed that the 58-year-old actor committed suicide after a producer removed him from the Johnny English 3 film project.