Syria: Assad's forces bombard Douma in rebel-held stronghold of Ghouta [Warning: graphic images]
Douma, a suburb in the rebel-held area of Ghouta, east of Damascus in Syria, has been heavily bombarded by President Bashar al-Assad's forces for several days, following a rebel attack on central Damascus.
On Wednesday 4 February, a rebel group called Islam Army fired more than 120 rockets and mortar rounds into the capital, killing 10 people. The government's response has been intense and prolonged.
At least 82 people were killed on Thursday and Friday as the Syrian Air Force conducted 60 air strikes on Douma.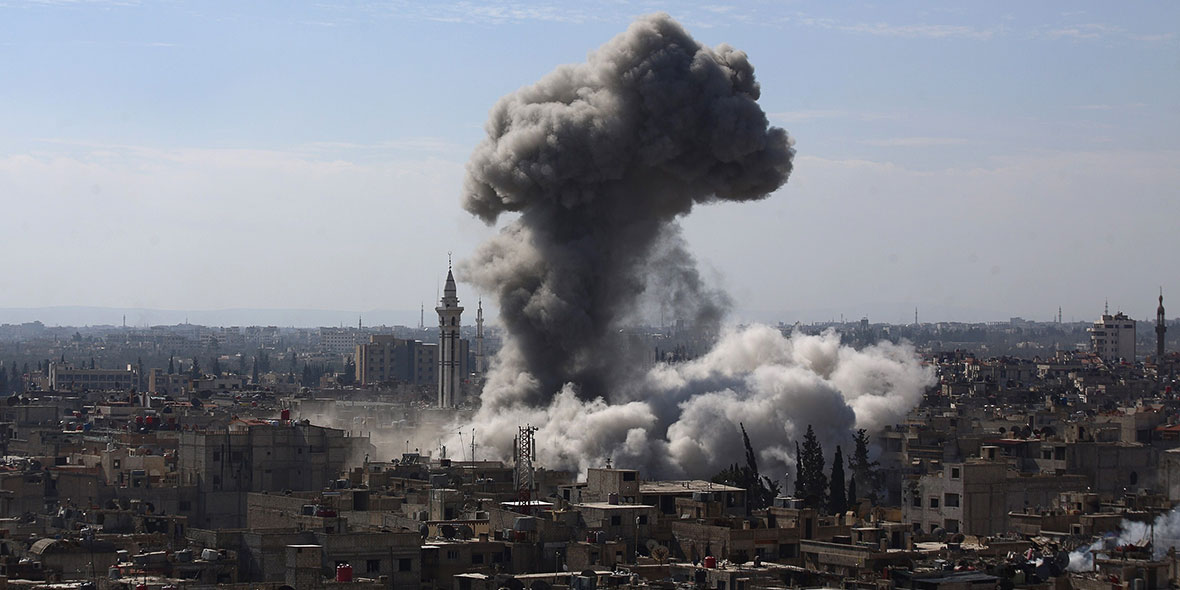 Assad's forces carried out further air strikes on Monday 9 February, flattening buildings and killing at least 15 people.
The rebel-held area has been under an army siege for nearly two years – leaving tens of thousands of civilians short of food and medical supplies.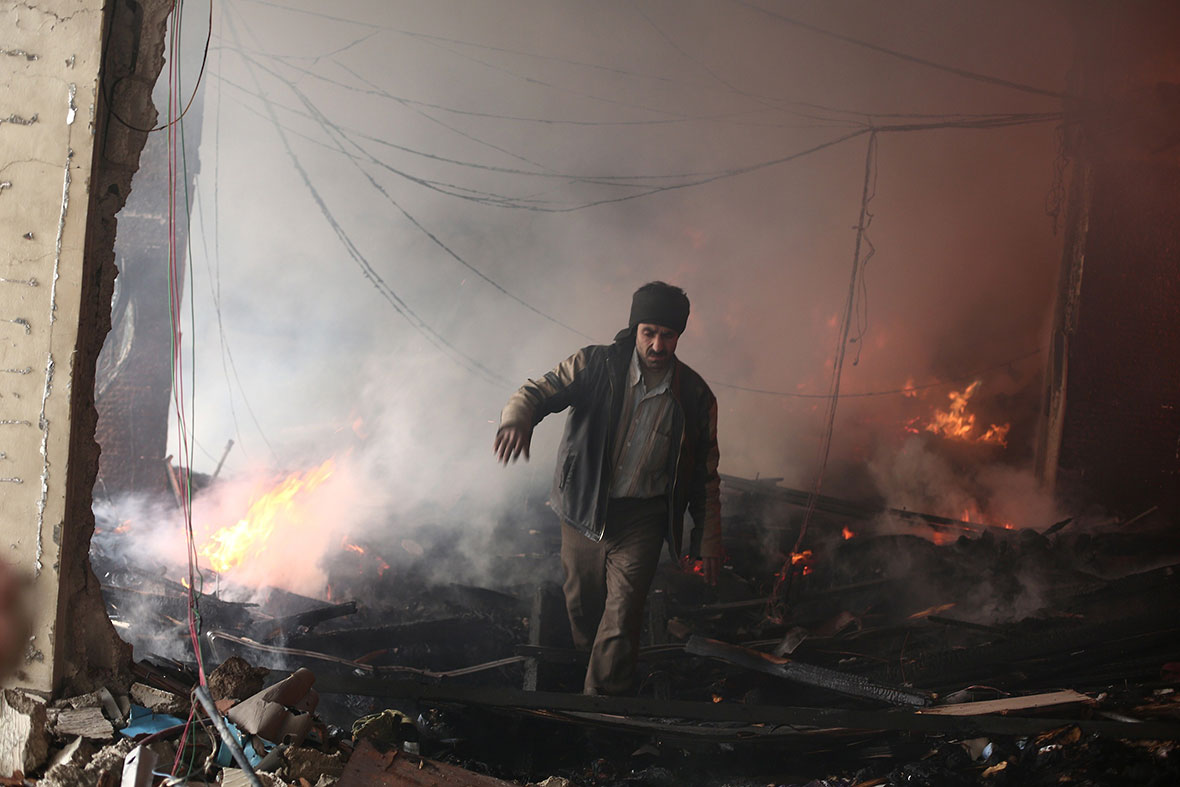 Around 200,000 people have been killed since 2011 in Syria's civil war, which pits President Assad against a range of rebel groups including Islamist brigades and hardline jihadists such as Islamic State (Isis) and al-Qaeda's Nusra Front.