European nations should do more to take in refugees displaced by fighting in Syria, the UN refugee agency has said on the fifth anniversary of the conflict. The United Nations High Commissioner for Refugees (UNHCR) stated that international solidarity with the conflict's victims is "failing to match and reflect the scale and seriousness of the humanitarian tragedy".
More than 250,000 people have been killed in Syria since fighting broke out between government forces and rebels on 15 March 2011.
"Syria is the biggest humanitarian and refugee crisis of our time, a continuing cause of suffering for millions which should be garnering a groundswell of support around the world," said Filippo Grandi, head of UNHCR.
But the fifth anniversary of the conflict comes "amid the backdrop of increasingly managed borders by neighbouring countries" and nations further afield in Europe.
More than one million people crossed the Mediterranean into Europe in 2015 from the Middle East, Africa and elsewhere, with most of them entering the continent through Greece.
Despite the harsh winter weather, 30 times more refugees arrived in Europe during the first two months of 2016 than in the same period last year, according to the EU's border control agency.
Grim milestone
Several European states have tightened border controls in recent months to tackle the continent's biggest refugee crisis since World War II, leading to tens of thousands of refugees being stranded in Greece.
Earlier this month, the EU agreed to a Turkish plan to resettle one Syrian refugee from camps in Turkey in exchange for every Syrian that Turkey takes from Greece in a bid to ease the refugee crisis.
However, the legality of the radical proposal has been questioned by UNHCR, while Amnesty International said it is "wrought with moral and legal flaws".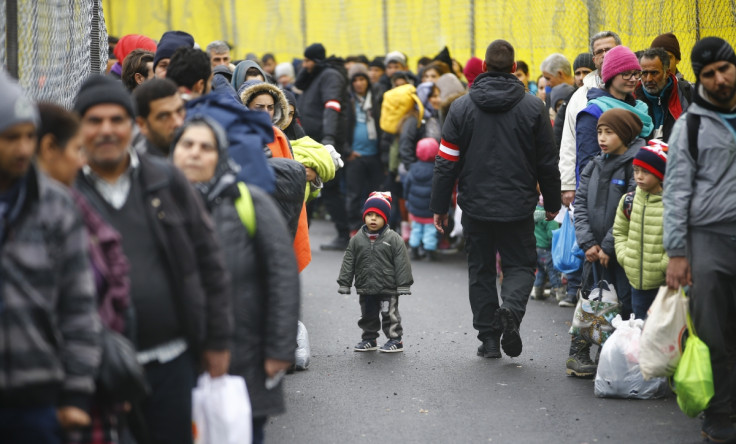 Grandi welcomed the international community pledging billions of dollars in aid for Syria at a donors' conference in London last month, but said more needed to be done to alleviate the suffering of refugees displaced by the conflict.
"A tragedy of this scale demands solidarity beyond funding. Put simply, we need more countries to share the load by taking a greater share of refugees from what has become the biggest displacement crisis of a generation," he stated.
"We are at a crossroads now as we mark another sad milestone in Syria's war: If the world fails to work together due to short-term interests, lack of courage and knee jerk reactions to shift the burden elsewhere, we will look back ruefully on this lost opportunity to act with solidarity and shared humanity."