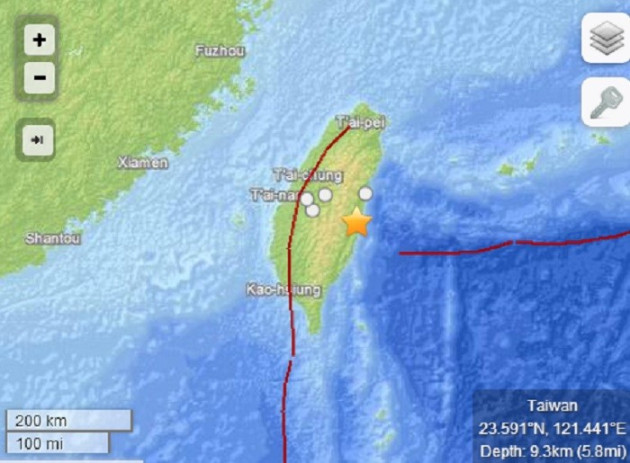 A powerful earthquake has struck the southeast Asian island of Taiwan.
The magnitude 6.6 quake was centred in a remote mountainous area 45km southwest of the city of Hualian on Taiwan's east coast at a depth of 9.3km (6 miles), the United States Geological Survey (USGS) said.
The tremor was reportedly felt in the capital Taipei 170km away and caused high-rise buildings to sway.
There are no immediate reports of damages or casualties.