At least 10 people have been killed in Tajikistan in gun battles between police and forces loyal to the country's sacked deputy defence minister. The dead included eight policemen and two gunmen.
A statement by the interior ministry claimed the "terrorist" attacks were led by Major-General Abduhalim Nazarzoda, who was dismissed as deputy defence minister by President Emomali Rahmon. The gun battle took place in the town of Vahdat and the capital city Dushanbe on 4 September.
The US embassy in Dushanbe was closed as a result of the violence. "Although the significance of these events is unclear, they may be precursors to other acts of violence," the embassy said in a statement.
'Terrorist group'
The government statement said an "organised criminal group" launched an attack on the internal affairs building in Vahdat and the defence ministry building in Dushanbe at about 4.30am local time (11.30pm GMT). "As a result, the terrorist group captured significant amounts of weapons and ammunition," it said. Police have detained six people in connection with the clashes, the ministry said.
Nazarzoda and his accomplices were alleged to have fled to the Romit Gorge area in the east of the country. Nazarzoda, a former fighter of the United Tajik Opposition which fought government forces during a bloody civil war in the 1990s, is a member of the opposition Islamic Renaissance Party of Tajikistan.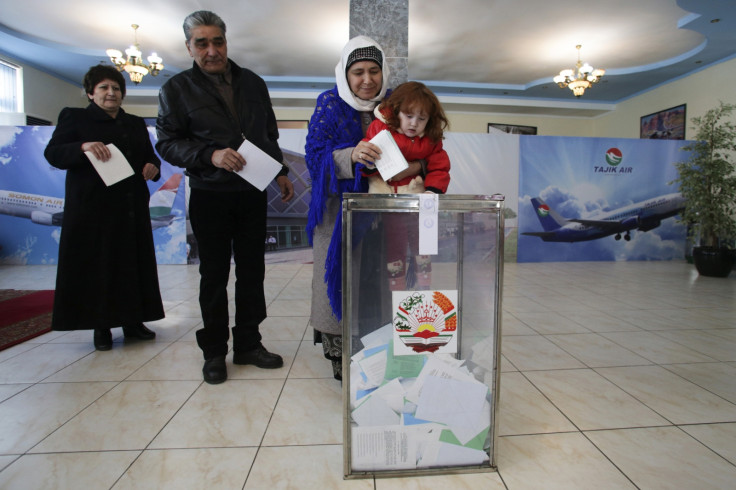 Dododjon Atovulloev, a Tajik opposition activist living in Germany, told Reuters that Nazarzoda was not a religious extremist and blamed the violence on the growing discontent with Rahmon's government. "Had he been a fanatic, Rahmon would have never made him deputy defence minister," he said. "People are fed up working as migrant labourers, they have no freedoms."
In May, the US-trained commander of Tajikistan's special forces defected to the Islamic State (Isis) militant group.