Taliban militants in Pakistan are reportedly demanding money from local traders in Swat Valley, raising fears that jihadists might make a comeback into the region that they once partially controlled. The group apparently threatened to 'blow up' people if they fail to provide the protection money.
According to a Reuters report, Abdur Rahim, a shopkeeper and the president of Swat Traders' Federation, received a phone call from Mullah Akhtar, a commander close to Tehreek-e-Taliban Pakistan (TTP) chief Mullah Fazlullah, ordering him to collect money from 15,000 members.
When Rahim refused to oblige, Akhtar reportedly replied in fit of rage: "I will blow you up, so that even the doctors won't be able to find the pieces."
Some of the traders have support Rahim's stand to not fund the militants, however, some seem to be divided.
"If we get a call, then what can we do? We will bear the decision like a stone on our hearts, but we have no choice," Nisar Ahmed was quoted as saying.
It has been reported that Swat Valley residents take such phone calls seriously as the militants had taken partial control of the region in 2007, but were ousted two years later in a major military offensive.
Ever since Rahim received the call in October, the entire region has come under the police radar. The threats of extortion also got him the protection of two armed policemen and a CCTV camera installed at his home.
Several western countries, including the US, have thousands of troops fighting other jihadist insurgents across the nearby border in Afghanistan.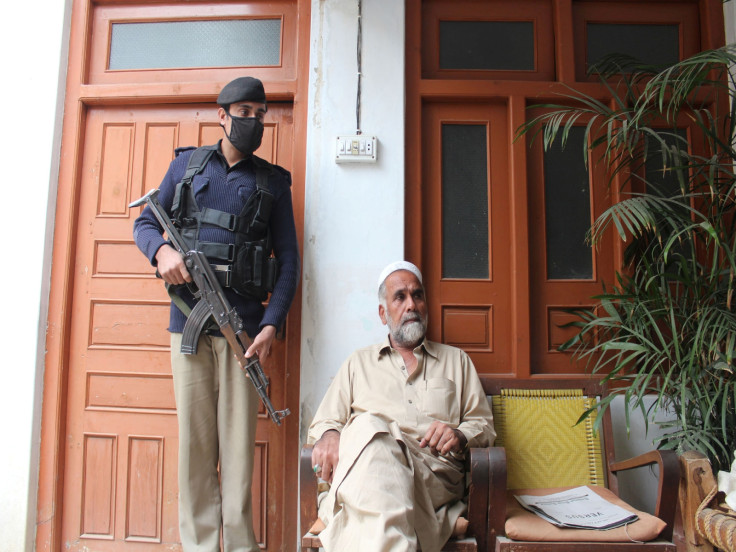 While the representative of the militant group could not be reached for comment, it is believed their demand for money is a sign of desperation. There were spate of killing in the region earlier this year, but in the recent months the murders have reportedly stopped following a series of arrests by police.
The Pakistan military too did not comment on the situation in the area, but they will take any measures to keep the Taliban out of Swat Valley, according to the Reuters report. More than 4,000 soldiers are reported to be stationed in region, where the army also began constructing a permanent garrison.
"It [Swat] was always shown as the example of a successful military operation. But the main challenge is to hold that area, and to now establish a civilian authority," said Zahid Hussain, a security analyst.
However, some residents there reportedly feel threatened, like Fazla Wahab, for instance. He said he walks around the town hiding a pistol under his coat while covering his face to conceal his identity. He claimed he has received death threats from Taliban for years due to his nature of work.
"I have received no support or any kind from the army," Wahab said.